Things To Know Before You Come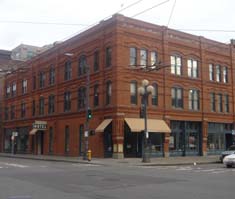 The Seattle unit of the Klondike Gold Rush National Historical Park is not your "normal" park. It is a single building located in the Pioneer Square Historic District.
This park has no trees, animals, picnic tables, or camping spots. There are nearby shaded city parks, museums, art galleries, and plenty of various food outlets within a ten minute walk from our location.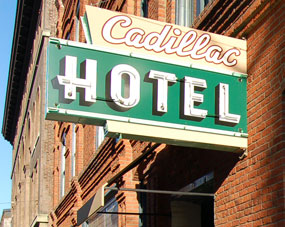 Tim karle
National Park Service signage on the building is extremely hard to see, although the park is easily located by looking for the Cadillac Hotel sign. You'll find the entrance to the park about 50 feet to the east at the corner of 2nd Avenue South and South Jackson Street.
If you're looking for a place to stay, unfortunately the Cadillac Hotel went out of business nearly fifty years ago.