Closed May 1

Klondike Gold Rush National Historical Park will be closing early May 1, 2014. The visitor center will be closed from 12:30 pm - 5:00 pm and will not be opened for First Thursday evening activities.
Things To Know Before You Come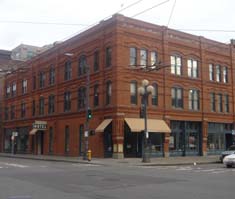 Klondike Gold Rush National Historical Park in Seattle is not your "normal" park. It is a single building located in the Pioneer square Historic District.
There are no trees, animals, picnic tables, or camping spots. There are however shaded city parks, other museums, art galleries, and plenty of various food outlets within a five minute walk from our location.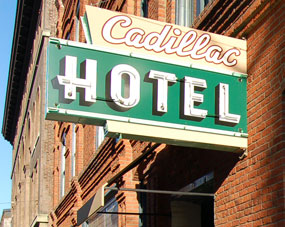 Tim karle
National park signage on the building is very limited although the park is easily located by looking for the Cadillac Hotel sign. The hotel went out of business in the mid 1960's.


Did You Know?

Over 5000 people greeted the Steamer Portland upon her first arrival in Seattle with 68 miners from the Klondike.