Visitor Center Closing at 1 pm

Thursday Sept 4, 2014 the park visitor center will close at 1:00 pm.
Area disruptions Sept 3 and Sept 4

Both local area streets, and walkways will be affected Sept 3 - Sept 4 by the NFL Gameday Village and Seattle Seahawks home opener. Street parking may be extremely limited and in area private lots will have higher than normal special event prices.
Things To Know Before You Come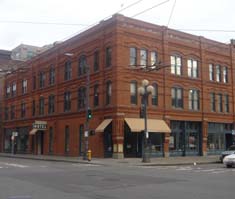 Klondike Gold Rush National Historical Park in Seattle is not your "normal" park. It is a single building located in the Pioneer square Historic District.
There are no trees, animals, picnic tables, or camping spots. There are however shaded city parks, other museums, art galleries, and plenty of various food outlets within a five minute walk from our location.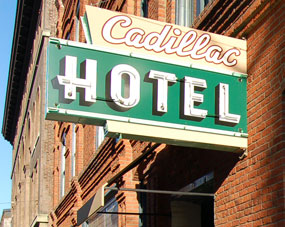 Tim karle
National park signage on the building is very limited although the park is easily located by looking for the Cadillac Hotel sign. The hotel went out of business in the mid 1960's.


Did You Know?

2109 will be the bicentennial anniversary of the Alaska Yukon Pacific Exposition, an event that promoted Seattle as the gateway to Alaska and the Orient.