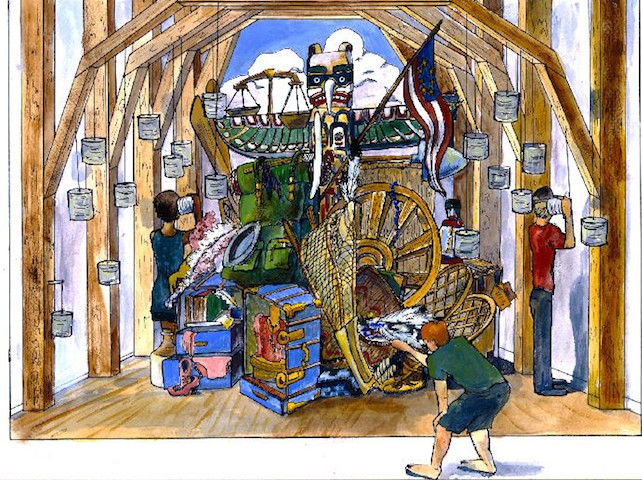 Meg Bye
---
On exhibit mid-May through late 2015
The next temporary exhibit will feature an interactive exhibit of personal "trunks" from diverse local cultures with replicated objects representative of those cultures throughout various historical periods in the Northwest.
"Identities" for the trunks would include examples such as the First Nations Peoples, immigrants, traders, merchants and "Stampeders" The installation will include oral histories, music and stories transmitted through "tin can" devices hanging from the ceiling around the installation. Local performing/recording artists from a diversity of ethnic communities and languages will create the audio component through publicly accessible performances. A curriculum to accompany the exhibit will be designed to educate visiting students and classes.

The exhibit will run from in late May through early December with a special opening planned for Friday June 5, 2015.