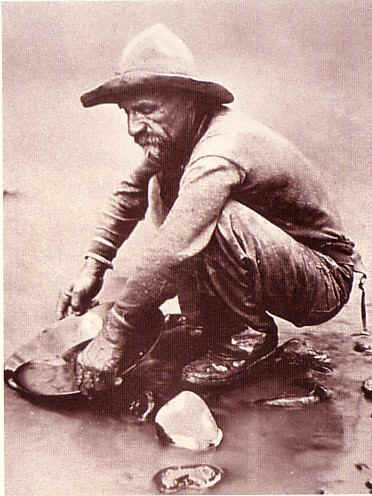 Whether you're interested in just recreational panning or more serious types of gold extraction like sluicing or dredging each state, province, and territory has their own rules and regulations regarding equipment, locations, times, and activities.
Please check your those governing units for rules where you are interested in looking for gold.
If you're interested in learning more about finding gold, but don't have either the knowledge, experience, or even equipment a good place to start your search is to locate a local mining club. Often these clubs hold classes for finding gold. Often these clubs or miners's associations control multiple claims where clubs members can try their luck at finding gold.