Klondike Coloring Pages
Click on any of the drawings below to print a full-size coloring page at home.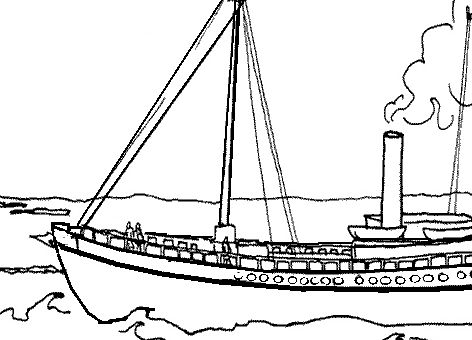 During the Klondike Gold Rush, steamships left Seattle daily for various Alaska ports where Stampeders still had to get their supplies over the dangerous mountain passes into Canada.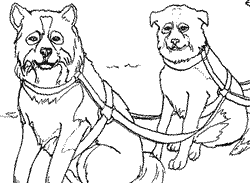 Before snow machines, sled dogs were used to travel throughout Alaska and northern Canada during the long and cold winters.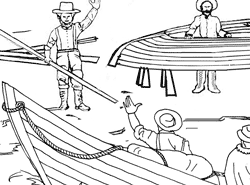 After the snow and ice melted, rivers served as the highways of Alaska and northern Canada. Trees had to be sawed into planks which were then used to build boats. These boats then had to navigate over 500 miles down the Yukon river carrying people and supplies.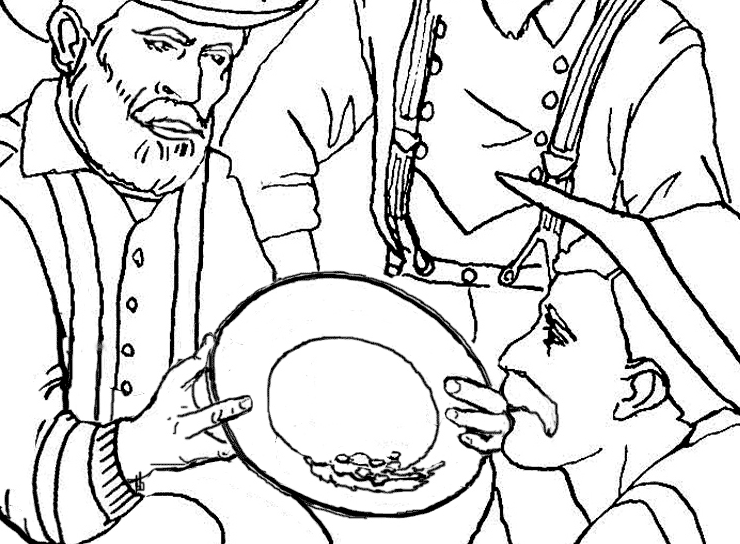 To locate gold, prospectors would use a technique called panning. This involved using a pie-shaped metal pan to seperate the heavy gold from the lighter dirt.