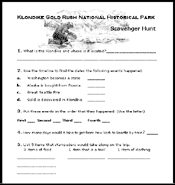 SCAVENGER HUNTS for FIELD TRIPS


For groups visiting our site in Seattle these scavenger hunts have been developed by instructors as an additional activity for their students. Scavenger hunt have been developed for 2nd - 6th grades.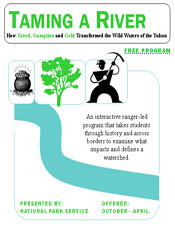 TAMING A RIVER

An interactive ranger-led program that takes students through history and across borders to examine what impacts and defines a watershed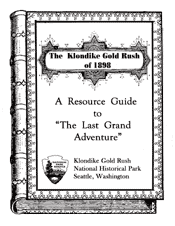 RESOURCE GUIDE to the LAST GRAND ADVENTURE

This 27 page document includes basic historical information about the Klondike Gold Rush in Seattle, Alaska, and Canada.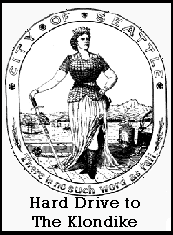 HARD DRIVE TO THE KLONDIKE:
An in-depth historic resource study guide prepared for the National Park Service about the Klondike Gold Rush and its effect on locations throughout the United States and Canada. Includes supplemental pictures, artwork, maps, and charts