Historic Leasing Program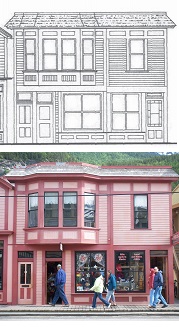 NPS image and photo
With nearly 800,000 visitors arriving during the summer season, Skagway is a shopper's delight. The National Park Service is a part of this thriving enterprise, leasing nine restored historic structures in the heart of the Skagway historic district to private businesses.

As current leases expire, new leases will be awarded based on competitive bids received from prospective tenants. Occasionally, subleasing opportunities occur.
Historic leasing buildings are located throughout Skagway.

Buildings in the historic leasing program must follow specific guidelines for any signs that are displayed.