Gold Rush Cemeteries
NPS photo
Cemeteries are a fascinating way to learn about the people that lived in or passed through an area. There are number of cemeteries in Skagway and Dyea.
Click on the Cemetery below for a list of people buried at that location.
Slide Cemetery: Located in Dyea, AK
Pioneer Cemetery: Skagway, AK on Dyea Road
Gold Rush Cemetery: Skagway, AK near lower Reid Falls
Information provided by the Skagway Historical Society.
Did You Know?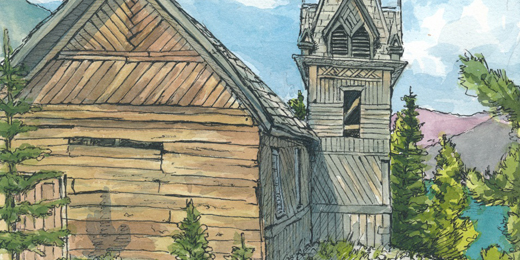 The Chilkoot Trail Artist in Residence program invites artists to spend two weeks on the Chilkoot Trail. This unique opportunity allows artists to create artwork and share stories with park visitors of how the setting inspires their compositions. More...