Artist in Residence
The Arts are Alive on the Chilkoot Trail
Klondike Gold Rush NHP in partnership with Parks Canda and the Yukon Arts Center, is getting artists out on the Chilkoot Trail. This revived Chilkoot Trail Artist Residence Program began again in 2012 and in 2014 the program invites 3 more artist to hit the trail for a two week adventure!


2014 Artists Preparing to Head out the Trail
Jessica Auer and Andreas Rutkauskas are visual artists from Montreal, Quebec. They received their MFA degrees in Studio Arts from Concordia University, where they now teach photography. Jessica Auer's work is largely concerned with the study of cultural sites www.jessicaauer.com. Through the use of photography, video, and mapping, Andreas Rutkauskas' projects have addressed the impact of Internet-based research on wilderness recreation, the borderlands surrounding the Canada/US international boundary www.andreasrutkauskas.com.
Follow Jessica and Andreas as they blog about their joint Chilkoot Trail Artist In Residence experience at Chilkoot 24/7.
Steve Snell (b. 1983) grew up in the suburbs of Columbus, Ohio. After graduating from Miami University in 2006, Steve moved to Alaska and eventually became the art teacher in Yakutat. Steve is currently on the faculty at Hastings College in Hastings, Nebraska, where he teaches painting, art history, and adventure-art. http://www.steve-snell.com/
Daphne Mennell is one of the Yukon's better-known artists. She has a number of pieces in major public collections in the Yukon and in private collections throughout the world. Her paintings are known for their lively color and movement, depicting the Yukon and Alaska landscapes she loves. www.daphnemennellyukonart.com
2013 Artist in Residence

Kara Sievwright

Nicole Bauberger

Cassandra Loomis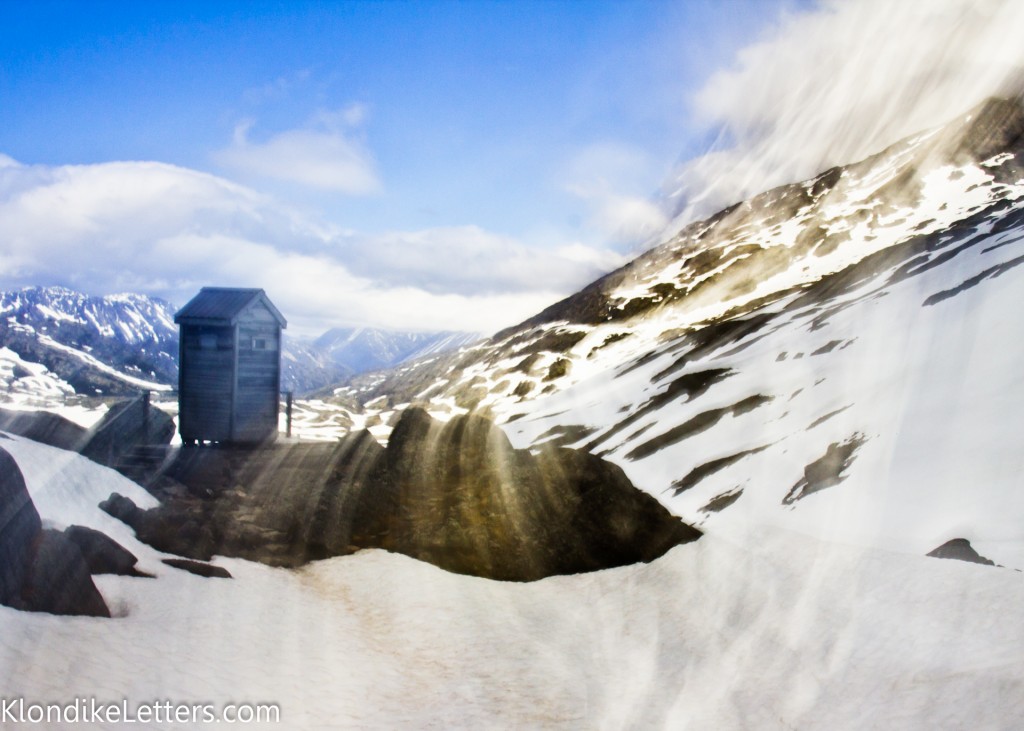 Corrie Francis Parks
2012 Artist in Residence
Corrie Francis Parks
http://klondikeletters.com/
Check out animations created by Corrie:
Sourdough Zombies
http://vimeo.com/63800274

The UP
http://vimeo.com/66688674
Jay White
Did You Know?
The Canadian government required those going to the Klondike gold fields to bring a year's supply of food with them to avoid starvation during the long Yukon winter. Some of the recommended supplies included 400 pounds of flour, 200 pounds of bacon, and 100 pounds of beans! More...