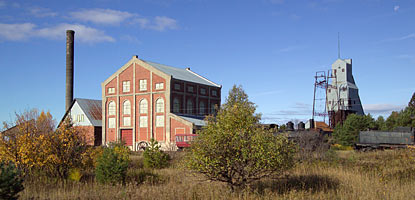 NPS Photo, Dan Johnson.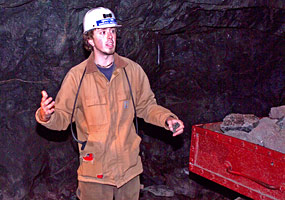 The former Quincy No. 2 mine shaft with accompanying hoist house is now owned and operated by the
Quincy Mine Hoist Association
, a
Keweenaw Heritage Site
. This site interprets the story of the Quincy Mining Company, one of the commercially successful mines in the region. When you visit the Quincy Mine, you can see the world's largest steam hoist, explore the mine's surface area and ruins and ride a cog-wheel tram to a mine adit or side entrance. From there you are taken into the underground for a firsthand view of the mine, the hard work required to mine copper, and the conditions miners faced.
Find out about guided tours at the Quincy Mine

visit this Keweenaw Heritage Site to learn about the history of copper mining