150th Anniversary of Kennesaw Mountain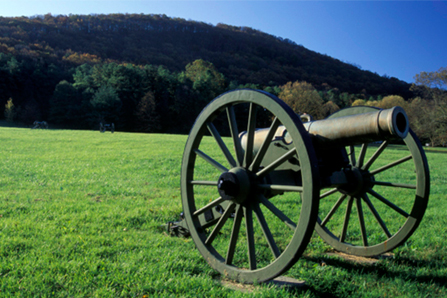 NPS staff
Sesquicentennial Anniversary
of the Atlanta Campaign
and the Battle of Kennesaw Mountain
150 years ago, history was made at Kennesaw Mountain...
Kennesaw Mountain National Battlefield Park will offer three days of commemorative programs, battlefield tours, and living history demonstrations at sites throughout the park on June 26-29, 2014.
June 27, 2014, marks 150 years since Union Major General William T. Sherman launched his frontal assault at Kennesaw Mountain against the Confederate Army of Tennessee, led by General Joseph E. Johnston. The battle was a tactical defeat for the Union army, and was General Sherman's last frontal assault of the Atlanta Campaign. Join the National Park Service, the Kennesaw Mountain Trail Club, and our partners as we commemorate this historic event.
---
Did You Know?

During the War Between the States, it is estimated that less than 20% of the battle casualties were caused by artillery. During the 2-week battle at Kennesaw Mountain, there were almost constant artillery duels. Little damage was actually done, except at close range with a canister.