Sled Dog Tours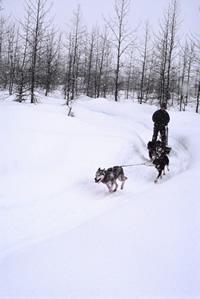 © Jim Pfeiffenberger
These companies are authorized to provide winter tours by traditional dog sled throughout the park.
Ididaride Sled Dog Tours, Inc.
P.O. Box 2906 Seward AK 99664
phone: (907) 224-8607
fax: (907) 224-8608
email: ididaride@wildbear.net
internet: www.ididaride.com


Did You Know?

"Killer whales" or orcas are actually quite friendly and often inquisitive about humans. In fact, the group of "resident killer whales" pictured here feeds entirely on fish. Only "transient killer whales" eat marine mammals. No wild killer whale has ever hurt a human being.