Sled Dog Tours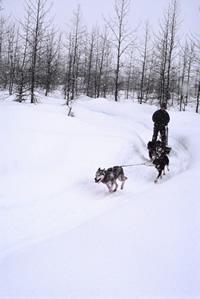 © Jim Pfeiffenberger
These companies are authorized to provide winter tours by traditional dog sled throughout the park.
Ididaride Sled Dog Tours, Inc.
P.O. Box 2906 Seward AK 99664
phone: (907) 224-8607
fax: (907) 224-8608
email: ididaride@wildbear.net
internet: www.ididaride.com


Did You Know?

River otters defecate in certain spots to mark their territory. Researchers in Kenai Fjords National Park have discovered that these "latrine sites" enrich the soil, allowing plants to grow in those spots that aren't found anywhere else close by.