Sled Dog Tours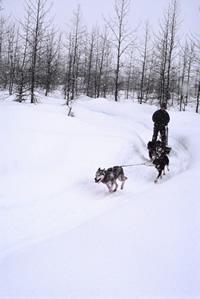 © Jim Pfeiffenberger
These companies are authorized to provide winter tours by traditional dog sled throughout the park.
Ididaride Sled Dog Tours, Inc.
P.O. Box 2906 Seward AK 99664
phone: (907) 224-8607
fax: (907) 224-8608
email: ididaride@wildbear.net
internet: www.ididaride.com


Did You Know?

The Dall's porpoise may be the fastest small cetacean on the planet. It has been reported to reach speeds of 30 knots. These creatures delight in riding the bow waves of tour boats in Kenai Fjords.