Sled Dog Tours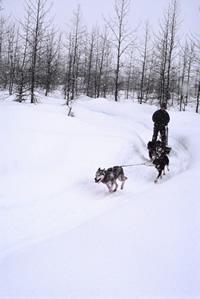 © Jim Pfeiffenberger
These companies are authorized to provide winter tours by traditional dog sled throughout the park.
Ididaride Sled Dog Tours, Inc.
P.O. Box 2906 Seward AK 99664
phone: (907) 224-8607
fax: (907) 224-8608
email: ididaride@wildbear.net
internet: www.ididaride.com


Did You Know?

There are 3 distinct types of Orca whale that roam the waters around Kenai Fjords National Park: residents that eat fish, transients that eat marine mammals, and less frequently viewed offshore orcas that stay in open water eating fish - including sharks.