Sled Dog Tours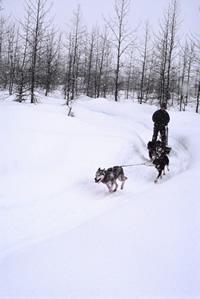 © Jim Pfeiffenberger
These companies are authorized to provide winter tours by traditional dog sled throughout the park.
Ididaride Sled Dog Tours, Inc.
P.O. Box 2906 Seward AK 99664
phone: (907) 224-8607
fax: (907) 224-8608
email: ididaride@wildbear.net
internet: www.ididaride.com


Did You Know?

The Hoary Marmot is the largest member of the ground squirrels. These guys hibernate half or more of their life away. They have very thick fur and a substantial fat layer that protects them from the cold. You are not as likely to see them on hot days as they hide in the shade to keep cool.