Art for Parks Backpacks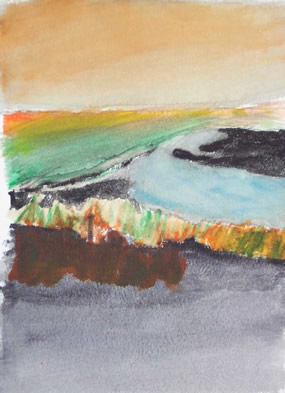 The Art for Parks program has ventured in to the outdoors! Backpacks filled with art supplies can be checked out for free from the Exit Glacier Nature Center during the summer months. Art for Parks is a perfect activity for the whole family or for anyone wanting to explore their creative spirit in Kenai Fjords National Park. You can share a photograph of your artwork to be featured on the park website. Just ask a ranger for an artwork release form when you return the backpack.
Did You Know?

"Killer whales" or orcas are actually quite friendly and often inquisitive about humans. In fact, the group of "resident killer whales" pictured here feeds entirely on fish. Only "transient killer whales" eat marine mammals. No wild killer whale has ever hurt a human being.