Road to Exit Glacier Closing for the Winter

The road to Exit Glacier, or the Herman Leirer Road, is closed to all vehicle traffic. Please see "Current Conditions" for the latest updates. More »
Welcome to the 2013 Field Season!
Greetings! Welcome to the 2013 Resource Management blog at Kenai Fjords National Park. While the snow is slowly melting out, another busy and exciting field season has already begun for the Resource Management team. We are looking forward to sharing our research adventures here at Kenai Fjords with you!  
This is the second season that we are blogging and we appreciate and welcome back all who followed us last year. Before we begin to tell our stories, it seems fitting to explain a little bit about who we are and what we do. The Resource Management team is comprised of permanent and seasonal personnel, including ecologists, biologists, physical scientists, cultural resource specialists, and, of course, a logistics coordinator and chief who keep things running smoothly. In addition, we have seasonal interns from the Student Conservation Association (SCA) and Youth Conservation Corps (YCC). With the goal of further understanding the complex interactions between physical, biological, and human systems in Kenai Fjords, our team is responsible for investigating a wide range of topics, from wildlife, plants, and invertebrates to glaciers, water, and weather to historical archives and archeology.  
This season you can look forward to first-hand accounts of glacier monitoring, seabird surveys, invasive plant management, visitor use monitoring, and much more from NPS researchers and managers. We hope you not only enjoy hearing about the beautiful and extraordinary environment of Kenai Fjords National Park but also become inspired to get out and explore, learn about, and appreciate all that our protected lands have to offer!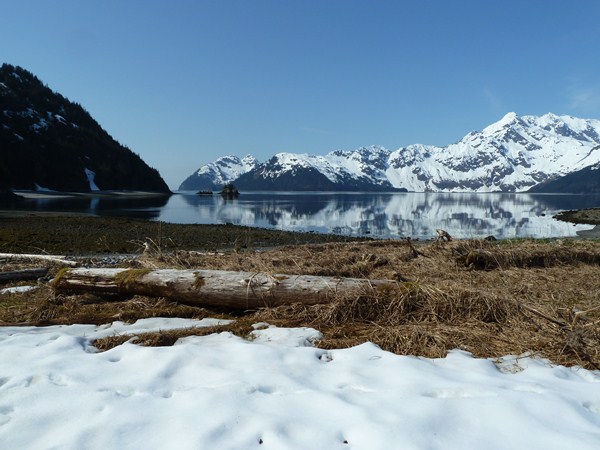 NPS / Julie Markus
Post A Comment
Did You Know?

The Hoary Marmot is the largest member of the ground squirrels. These guys hibernate half or more of their life away. They have very thick fur and a substantial fat layer that protects them from the cold. You are not as likely to see them on hot days as they hide in the shade to keep cool.