Exit Glacier Artwork
This week, Jacob, Corianne and Brandon sat down and created some Exit Glacier inspired artwork.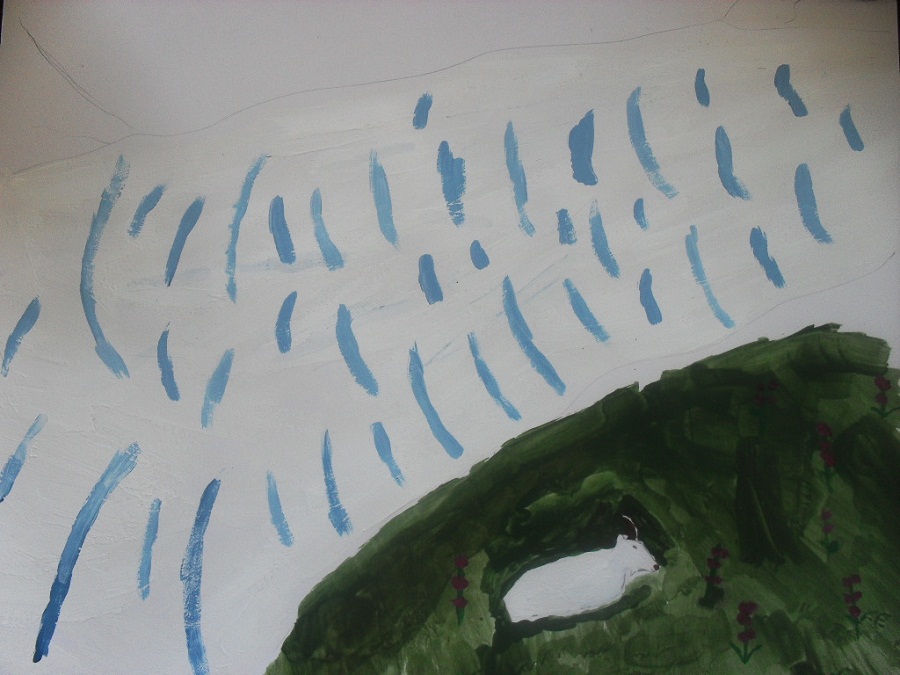 Jacob painted a mountain goat reclining on an alpine slope with Exit Glacier in the background.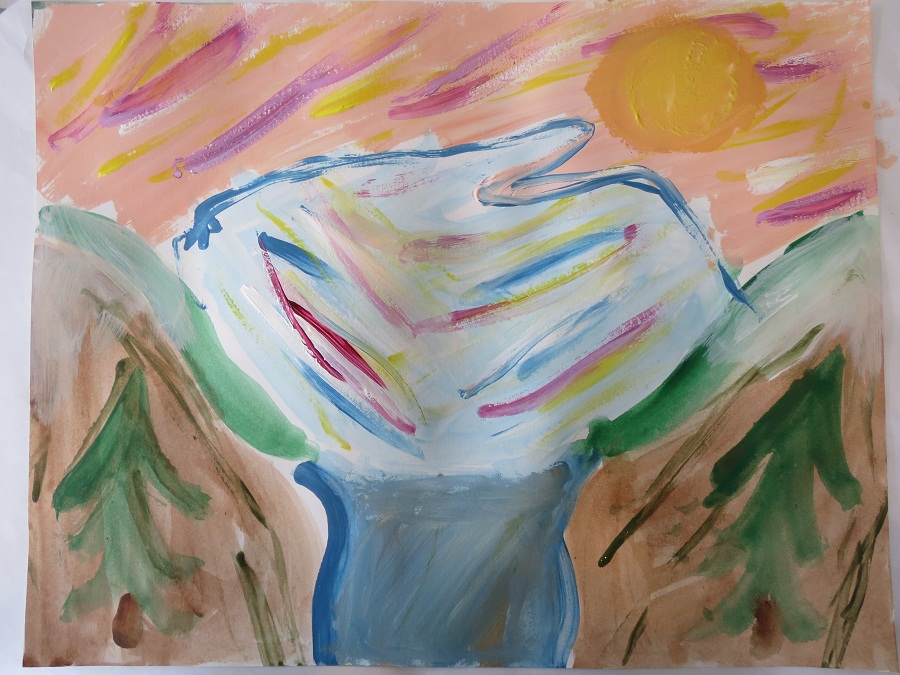 Corianne painted this picture of Exit Glacier.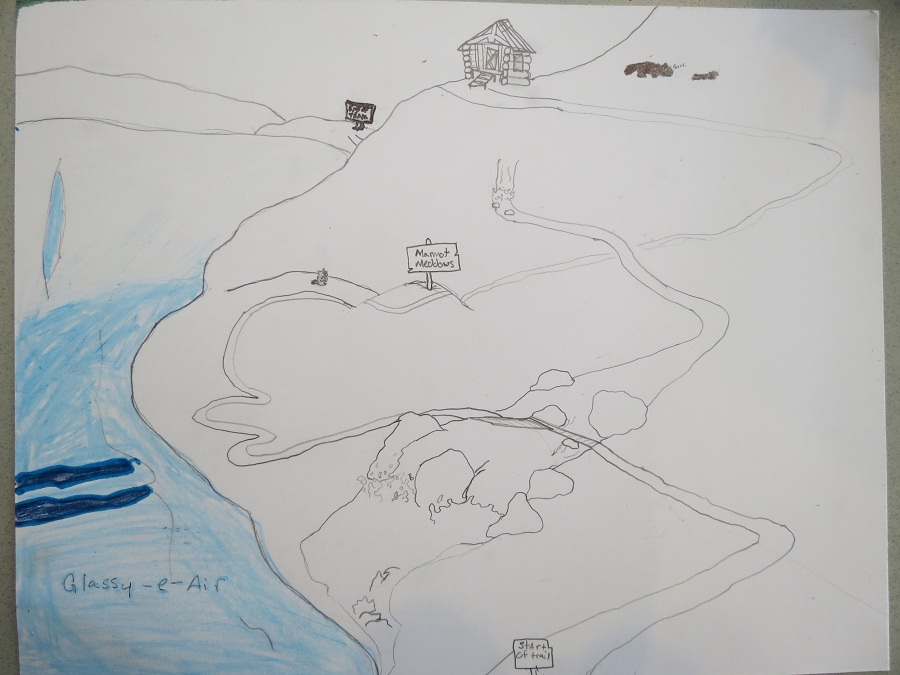 Brandon drew a map of the Harding Icefield Trail, complete with a depiction of the wolverine he saw chasing a marmot.
Post A Comment
Did You Know?

River otters defecate in certain spots to mark their territory. Researchers in Kenai Fjords National Park have discovered that these "latrine sites" enrich the soil, allowing plants to grow in those spots that aren't found anywhere else close by.