Exit Glacier Artwork
This week, Jacob, Corianne and Brandon sat down and created some Exit Glacier inspired artwork.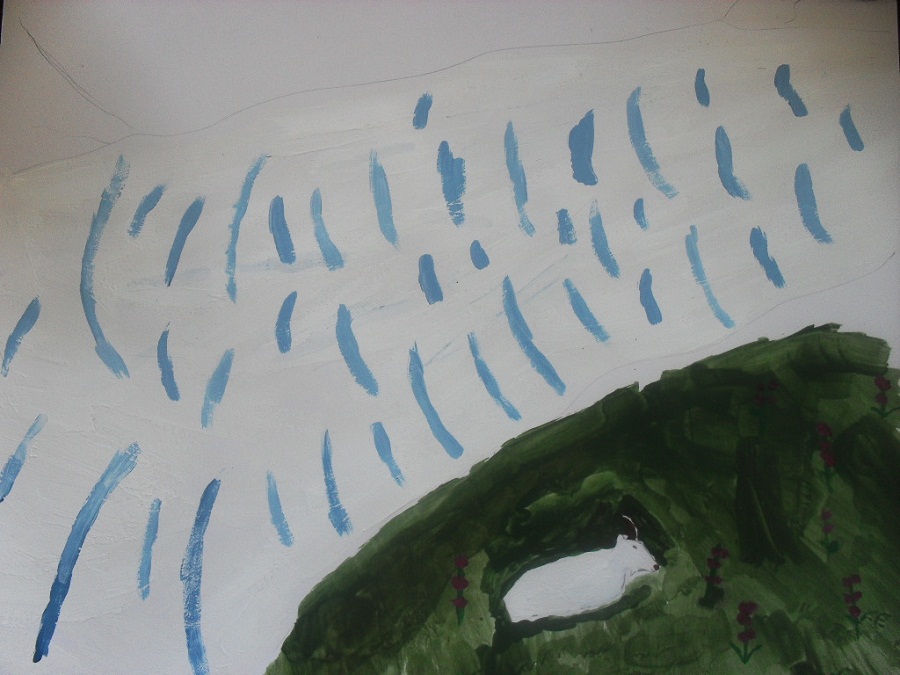 Jacob painted a mountain goat reclining on an alpine slope with Exit Glacier in the background.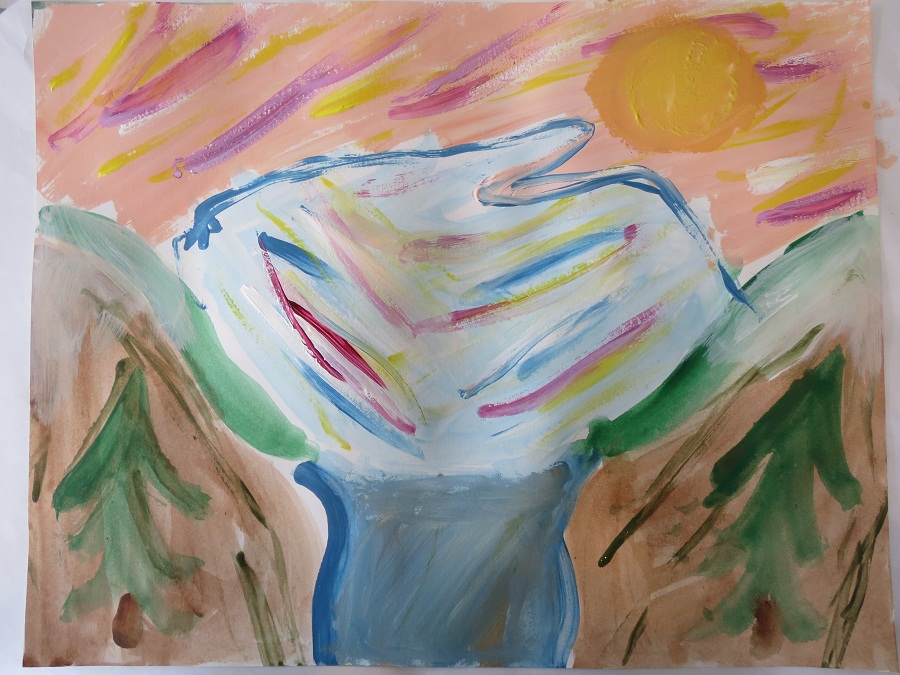 Corianne painted this picture of Exit Glacier.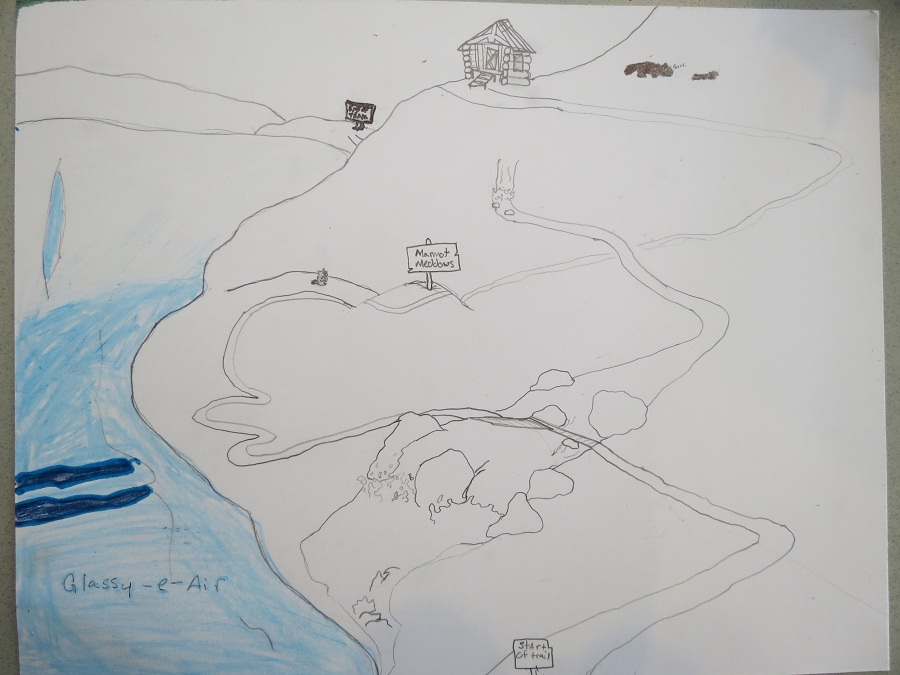 Brandon drew a map of the Harding Icefield Trail, complete with a depiction of the wolverine he saw chasing a marmot.
Post A Comment
Did You Know?

"Killer whales" or orcas are actually quite friendly and often inquisitive about humans. In fact, the group of "resident killer whales" pictured here feeds entirely on fish.  Only "transient killer whales" eat marine mammals. No wild killer whale has ever hurt a human being.