Exit Glacier Artwork
This week, Jacob, Corianne and Brandon sat down and created some Exit Glacier inspired artwork.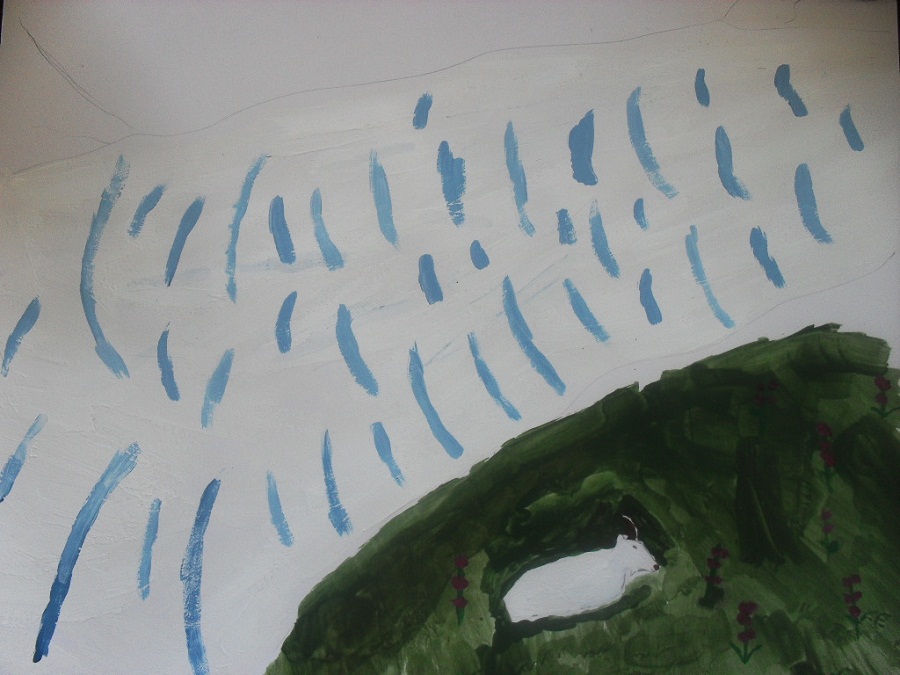 Jacob painted a mountain goat reclining on an alpine slope with Exit Glacier in the background.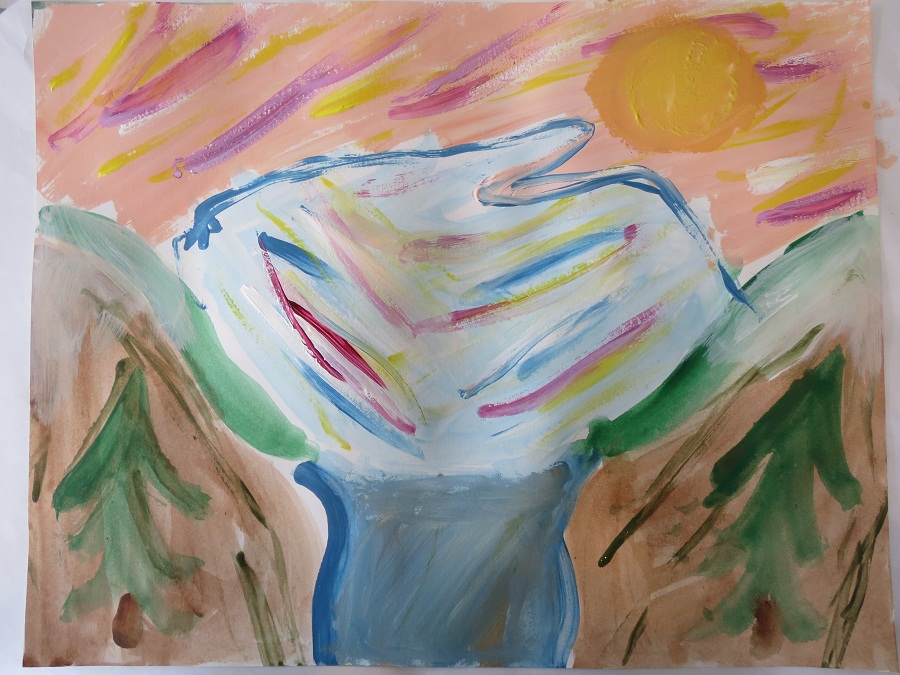 Corianne painted this picture of Exit Glacier.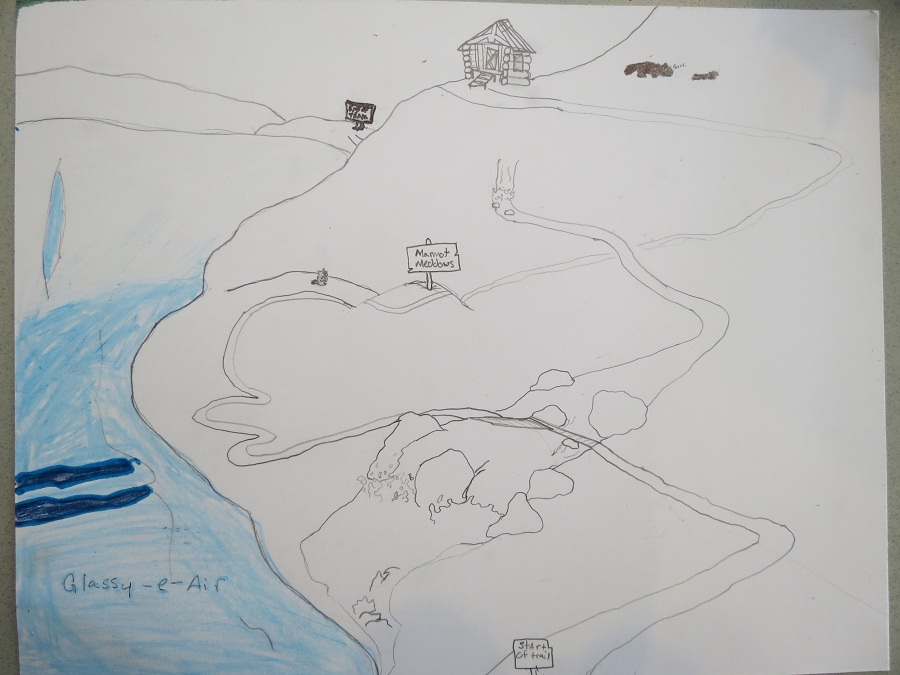 Brandon drew a map of the Harding Icefield Trail, complete with a depiction of the wolverine he saw chasing a marmot.
Post A Comment
Did You Know?

With 570,374 square miles, Alaska is twice the size of Texas and 1/5 the size of the rest of the United States. It stretches 2,400 miles east-to-west and 1,420 miles north-to-south. Its 6,640-mile coastline is 50 percent longer than the combined east and west coasts of the United States.