Exit Glacier Artwork
This week, Jacob, Corianne and Brandon sat down and created some Exit Glacier inspired artwork.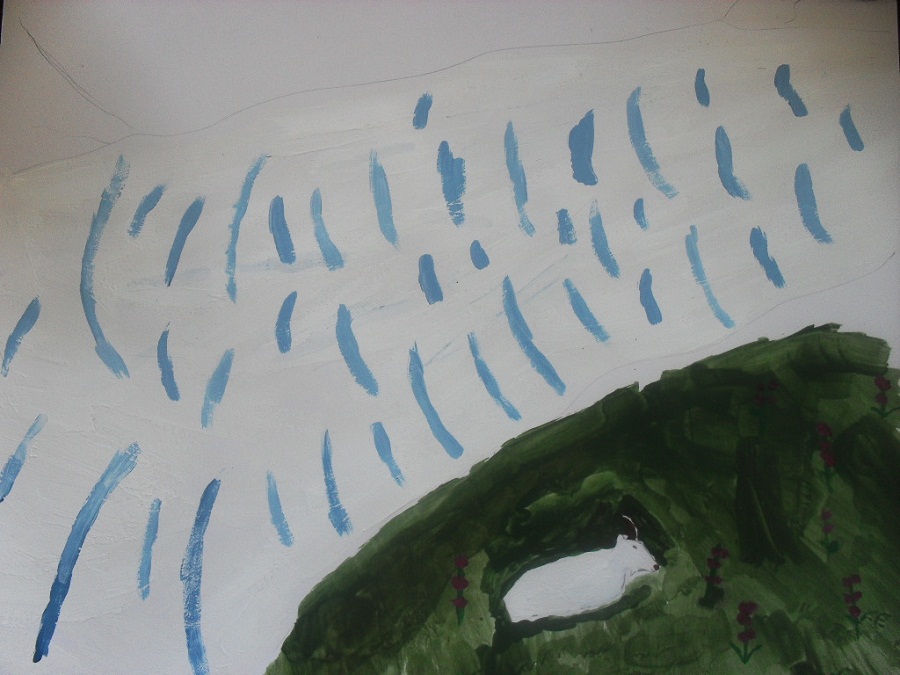 Jacob painted a mountain goat reclining on an alpine slope with Exit Glacier in the background.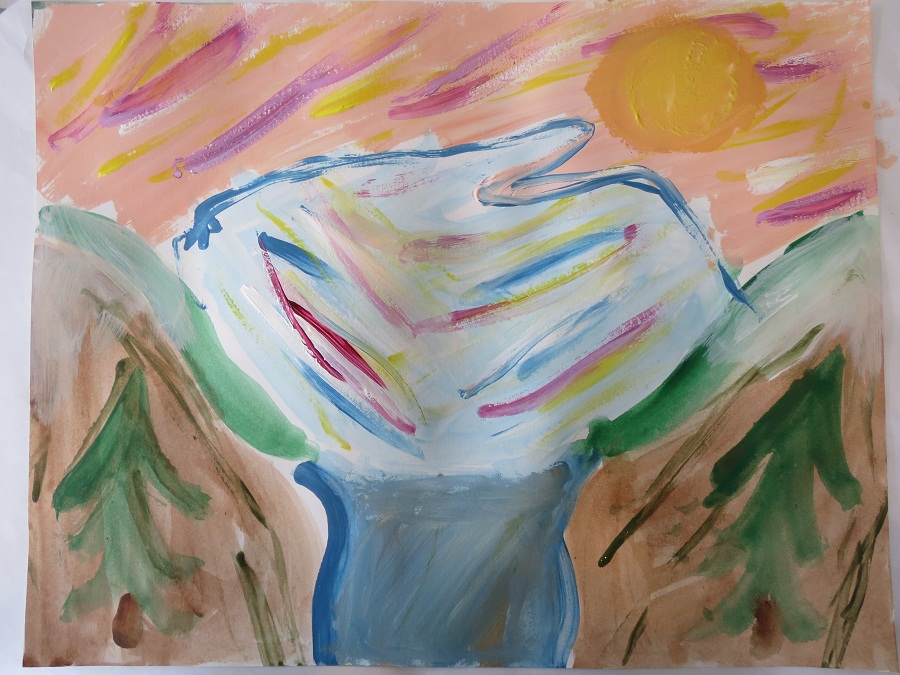 Corianne painted this picture of Exit Glacier.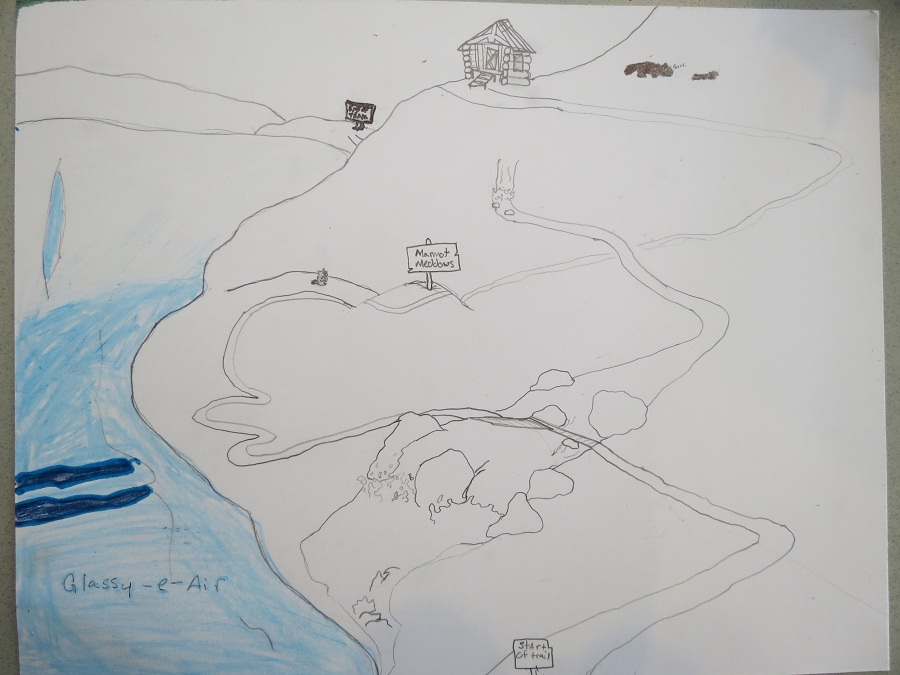 Brandon drew a map of the Harding Icefield Trail, complete with a depiction of the wolverine he saw chasing a marmot.
Post A Comment
Did You Know?

The Hoary Marmot is the largest member of the ground squirrels. These guys hibernate half or more of their life away. They have very thick fur and a substantial fat layer that protects them from the cold. You are not as likely to see them on hot days as they hide in the shade to keep cool.