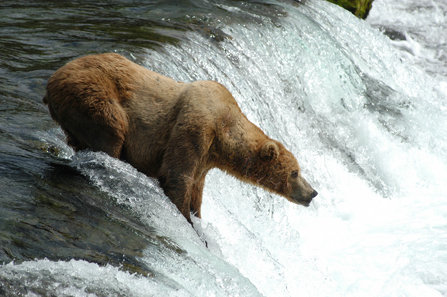 Roy Wood
Now you can follow the lives of the brown bears of Brooks River anywhere with an internet connection. Katmai National Park and explore.org have partnered to bring the bears to you.
Several webcams stream live footage of the Brooks River and surrounding area. See the biggest, most dominant bears jockey for position at Brooks Falls. Watch mother bears teach their cubs lessons in survival. Experience the summer and fall seasons from a salmon's perspective with an underwater camera.
Park rangers will be periodically available to answer your questions about the bears through blog postings, live tweets, live programs, and forum discussions.You can also discuss what you see with others bear cam viewers on explore.org.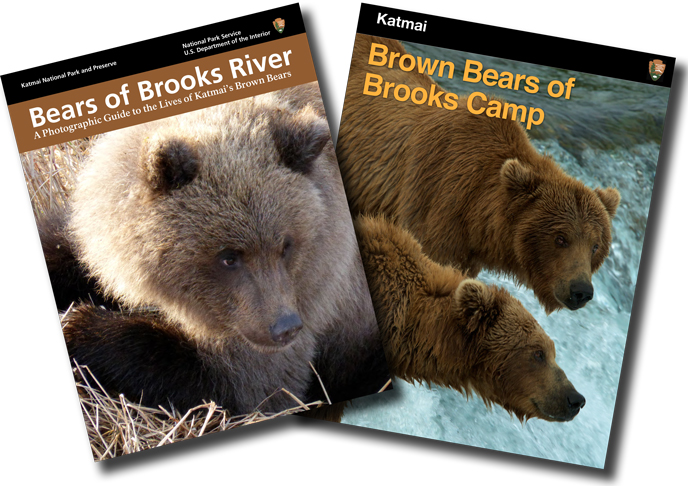 If you don't have an ipad, or want a smaller download that you can read on any computer or handheld device, make sure you download a copy of the Bears of Brooks River eBook (8.2mb pdf) to help you identify the bears and learn their life stories.

explore.org

For the best webcam experience, head on over to our partner's website, explore.org. Their site has all the cams, plus ways to interact with park staff and other webcam viewers. Read More

Brooks Camp Bear Watching

Brooks Camp is one of the best places in the world to view brown bears. Click here to learn more about Brooks, its bears, and how to visit. Read More

Educational items and more

The Alaska Geographic Association cooperates with Alaska's parklands, providing program support with each purchase made by the public. Read More