Active Bee Swarms on Pali Trail

Bee hives and swarms have been observed in the vicinity of switchback 26 on the Pali (cliff) Trail. Additional hives may be along the trail. Hikers should be observant of their surroundings and exercise caution.
Lodging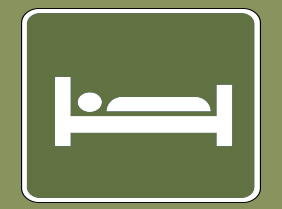 There are no overnight accommodations open the public at Kalaupapa National Historical Park..
Camping is not allowed at Kalaupapa National Historical Park.
The nearest camping facility is located at Pala'au State Park, topside Molokai. Pala'au State Park sits at an elevation approximately 1600 feet above Kalaupapa Peninsula at the edge of the steep north-shore pali cliffs. The 233-acre heavily wooded park is located at the end of Highway 470, about 10 miles northwest of Kaunakakai, Molokai. The park has campgrounds for tent camping in an ironwood and eucalyptus grove plus a large covered picnic pavilion and bathrooms.


Did You Know?

On the small islands of 'Okala and Huelo off the Kalawao coast are found loulu palms, the only native genus of palms, and the endemic pua'ala, which can be found only on the sea cliffs and off-shore islands of Moloka'i from Kalaupapa east to Halawa.