Lodging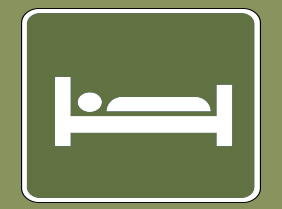 There are no overnight accommodations open the public at Kalaupapa National Historical Park..
Camping is not allowed at Kalaupapa National Historical Park.
The nearest camping facility is located at Pala'au State Park, topside Molokai. Pala'au State Park sits at an elevation approximately 1600 feet above Kalaupapa Peninsula at the edge of the steep north-shore pali cliffs. The 233-acre heavily wooded park is located at the end of Highway 470, about 10 miles northwest of Kaunakakai, Molokai. The park has campgrounds for tent camping in an ironwood and eucalyptus grove plus a large covered picnic pavilion and bathrooms.


Did You Know?

Father Damien and patient helpers enlarged St. Philomena Catholic Church, a tiny wooden structure built in 1872, by adding a nave in 1876. After the steeple collapsed in a wind storm, he began constructing the larger masonry and wood main nave in 1888, which is the church seen at Kalawao today.