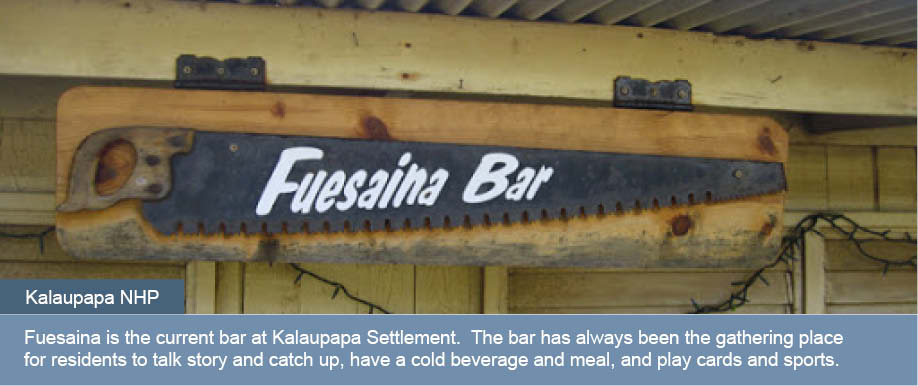 The concession mule ride operator provides box lunches to those who ride the trail to Kalaupapa. All other visitors must bring their own lunches.
No other supplies or shopping facilities are available in the park.
Guests of residents need to bring their own food supplies.
Snacks and soft-drinks are available to visitors at the local bar.