St. Philomena Catholic Church in Kalawao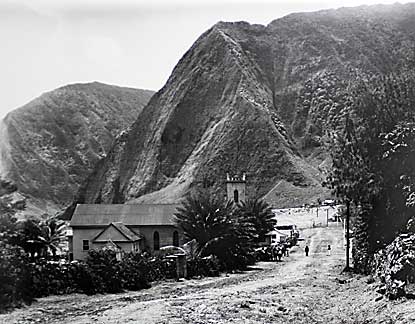 Photo by Gartley, Bishop Museum.
A small wooden building was being used for Catholic church services when Father Damien arrived at Kalawao in 1873. He and patient helpers enlarged the church twice. Brother Joseph Dutton completed the work after Damien's death in 1889.

This historic church's breathtaking physical setting and nearby graveyards illustrate both the tragedy and the peace of Kalawao.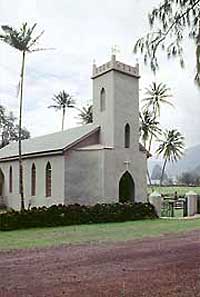 Front entrance to St. Philomena Catholic Church.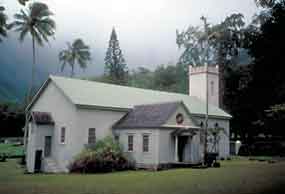 NPS photo.
The St. Philomena Catholic Church with a view of the older church on the near right side.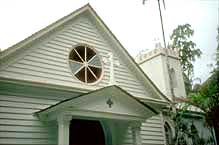 The decorative window above the entry of the old section of the Church.