Settlement History - The Move To Kalaupapa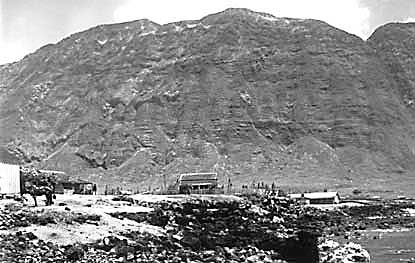 NPS archives.
During the years 1888 to 1902 the isolation laws in Hawai`i were strictly enforced and the population at Kalawao swelled to over 1,100. During this period the Bishop Home for girls opened in Kalaupapa (managed by Mother Marianne Cope and Sisters of St. Francis),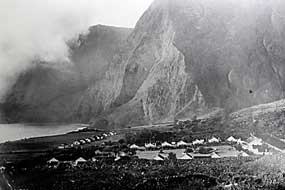 NPS archives.
and the Baldwin Home for boys opened in Kalawao (managed by Brother Joseph Dutton and Brothers of the Sacred Heart). It was also during this time that people began gradually moving to west side of the peninsula to the Hawaiian fishing village of Kalaupapa.
The Board of Health began relocating patients and facilities from the windward side of the peninsula to the leeward side, where the climate was warmer and dryer, and where freight and passengers could be landed more easily. Water lines were extended from Waikolu Valley to Kalaupapa to supply fresh water.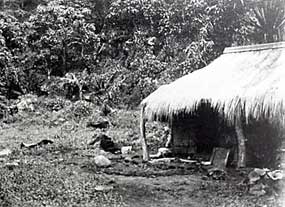 NPS archives.
In 1893-94 the Board of Health took steps to deal with the last remaining non-patient Hawaiians living in Kalaupapa and on the peninsula. The isolation settlement was expanded to include not just Kalawao, but the entire peninsula and all trails and lands to the top of the na pali. The last remaining private property was purchased and all non-patients removed. The centuries-long inhabitation of the Kalaupapa Peninsula by non-patient Hawaiian people came to an end.