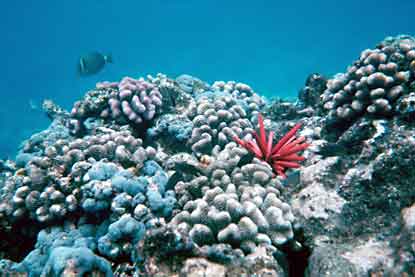 NPS photo by Bryan Harry.
The waters of Kaloko-Honokohau National Historical Park are a State of Hawaii Fisheries Management Area where set nets used for fishing must be locally hand made of native materials. This is in the tradition of old native Hawaiian subsistance uses--a major feature of this National Historic Park.
View the Kaloko-Honokohau Fisheries Management Area rules and description as a pdf file.