California Trailheads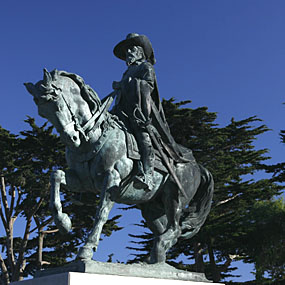 Jeff Axel
There are over 150 total miles of designated Anza recreation trail segments in California. They can be found from Anza-Borrego Desert State Park to San Francisco.
For visitors to Yuha Desert, in Imperial County, an audio tour is now available featuring two Anza sites.
More detailed trailhead information coming soon. Please check locally or contact the park directly for orientation information.
Did You Know?

The Juan Bautista de Anza National Historic Trail was created by Congress so that communities, private land owners, and local governments can take the lead in establishing the 1200-mile trail. The National Park Service offers its support for local and citizen-based trail creation. More...