California Trailheads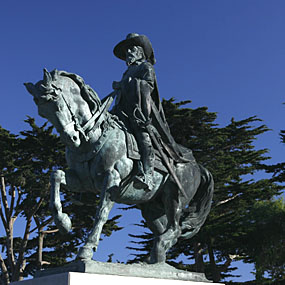 Jeff Axel
There are over 150 total miles of designated Anza recreation trail segments in California. They can be found from Anza-Borrego Desert State Park to San Francisco.
For visitors to Yuha Desert, in Imperial County, an audio tour is now available featuring two Anza sites.
More detailed trailhead information coming soon. Please check locally or contact the park directly for orientation information.
Did You Know?

Research has shown that having a National Historic Trail in your neighborhood reduces crime, provides recreation, increases tourism, enhances property values, and most importantly, enhances community ties to their past. Find out if you have one near you by clicking... More...