California Trailheads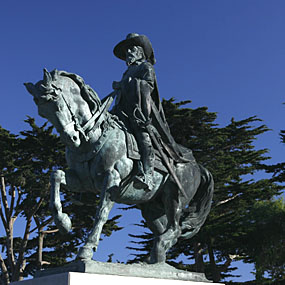 Jeff Axel
There are over 150 total miles of designated Anza recreation trail segments in California. They can be found from Anza-Borrego Desert State Park to San Francisco.
For visitors to Yuha Desert, in Imperial County, an audio tour is now available featuring two Anza sites.
More detailed trailhead information coming soon. Please check locally or contact the park directly for orientation information.
Did You Know?

Franciscan Father Pedro Font wrote a journal during his 1775-76 trip on the Anza Trail. Font suffered from culture shock, and his journals are a study in personal bigotry. However, by the time Font reached California he had grown more tolerant and wrote less insulting things about the tribes he met along the way. More...