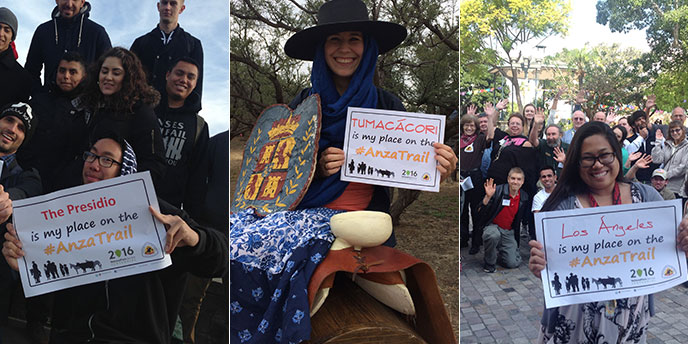 Online Anza Trail Experience
Visit our partner site, www.AnzaHistoricTrail.org, for dynamic online resources, including customizable trail maps, county guides, and more.
Videos
Experience the incredible story of the Anza Expedition through this 2012 National Park Service film.

(View in Spanish)

Duration:

24 minutes, 30 seconds
Con respecto a los indígenas de Alta California, la llegada de los colonistas resultó en un cambio profundo en el mundo.


Duration:

4 minutes, 39 seconds
Anza Trail Photostream
Browse photos and images of the Anza Trail's Flickr photostream, including waysides, trail signage, events, historic sites, and more.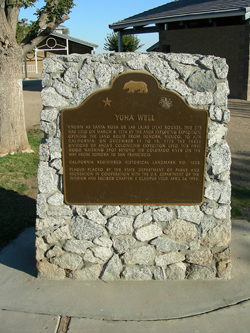 Audio Tour for Imperial County
The Yuha Desert Cultural History Audio Tour, created by the Bureau of Land Management, includes two sites along the Anza Trail: the Juan Bautista de Anza Overlook, and Yuha Well. Either download these audio files to accompany a visit to these sites or to experience a virtual visit.