Filming Locations
The following locations are available for commercial filming at Joshua Tree National Park. Choosing one of these areas will usually provide a smooth and speedy application process. You may contact the special park use coordinator at 760-367-5545 with any questions.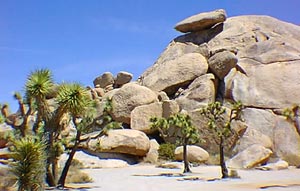 Cap Rock
Parking area provides beautiful views of rocks and Joshua trees
Popular location for still, fashion shoots
Can shoot close-in for the rocks or wide angle to include the trees
Rock climbing shots available here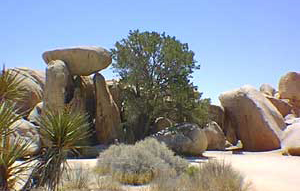 Hidden Valley Picnic Area
Perfect for rock climbing shots
Close-in view shows majestic appearance of the area
Many sites can be found in this location.
Offers boulders, trees, and panoramic views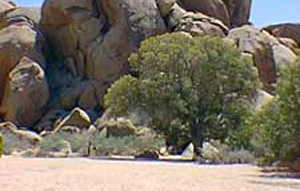 Live Oak Picnic Area
Offers a variety of backgrounds
A very private and popular location
Can shoot next to or within the boulder fields
Numerous panoramic views with rock inserts
Did You Know?

The reptiles of Joshua Tree National Park include one tortoise, 18 lizards, and 25 varieties of snakes. More...