Boyhood in Brookline: The Challenges and Character of Young Jack Kennedy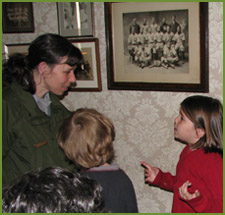 FOR GRADES 2–5

Students taking part in Boyhood in Brookline learn how young Jack Kennedy transformed challenges into enriching opportunities that built character and gave rise to a life of public service, and ultimately the presidency.

Students tour the birthplace – reading evidence and hearing stories that reveal how family and illness helped shape the president's character. Students then venture out into the neighborhood where they compare historic photos with the contemporary environment as they learn about the historic setting that was home to the Kennedy family for 13 years.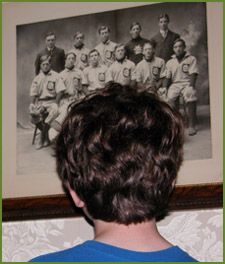 By the close of the program students can:

● Identify at least three of the president's boyhood challenges;

● List some of the ways he managed those challenges;

● Describe how determination can help people overcome personal challenges.

Teachers receive an Education Packet with pre-visit activities to prepare students for the on-site learning experience and post-visit activities to extend learning provide opportunities for students to show how their understanding has changed as a result of the program.

Contact us to set up a visit.
Images on this page courtesy of NPS, Kennedy NHS