President Carter's Sunday School Schedule
Jimmy Carter teaches Sunday School several times during the year. This creates an unique situation for visitors who want to experience meeting Jimmy and Rosalynn Carter. The church congregation welcomes any and all visitors to worship with them.
More...
Did You Know?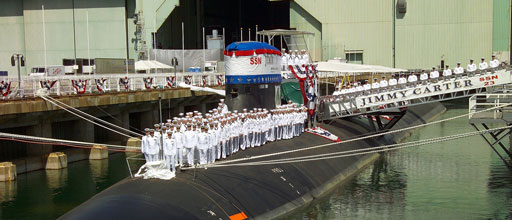 Jimmy Carter is the only President of the United States who qualified and served on a submarine.