Fire Management
NATIONAL PARK SERVICE
National Park Service (NPS) policy (Director's Order #18: Wildland Fire Management, Web site requires that every park unit with burnable vegetation develop a fire management plan approved by the park superintendent. The fire management plan serves as a detailed and comprehensive program of action to implement fire management policy principles and goals, consistent with the unit's resource management objectives. This plan outlines the fire management program at Jimmy Carter National Historic Site, "the Carter Compound" (the 14-acre site within the park to which this fire management plan specifically pertains). The JICA fire management program, guided by federal policy and the park's resource management objectives, will serve to protect life, property, and natural and cultural resources.
Jimmy Carter Fire Management Plan (word doc.)
Did You Know?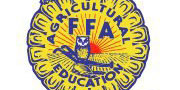 Jimmy Carter joined the Future Farmers of America in high school and served as secretary. He is also a "lifetime" member of the organization.