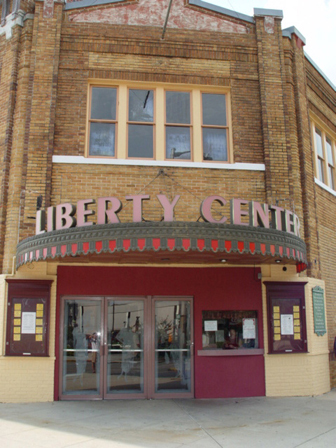 Cajun music and dance workshops: Mark your calendar, get out your dancing shoes, and rosin up the bow---in June the Cajun French Music Association Acadian Chapter in Eunice will present a series of free workshops at the center that are guaranteed to improve your musical skills and your Cajun two-step. The workshops will offer Cajun dancing, fiddle, and accordion lessons (accordion will be offered at beginner and advanced levels). Workshops are scheduled 7:00-8:00 p.m. each Tuesday and Thursday beginning Tuesday, June 2, and ending Thursday, June 18. Participants may attend as many or as few sessions as they like.
---
Waltz on in to the Prairie Acadian Cultural Center in Eunice to discover the life of Louisiana's prairie Cajuns through ranger programs, exhibits, artifacts, and films. Kids can explore the center and earn a badge with the Junior Ranger program. The center's museum store sells craft items, books from cookbooks to children's stories, and CDs, including "From One Generation to the Next," a CD produced by the center's rangers that tells the story of Cajun and zydeco music. Admission to the center is free. Follow these links for the park's calendar of events, exhibits, and programs; for directions and transportation options; and for accessibility information.
250 West Park Avenue, Eunice
337-457-8499

Open Wednesday-Friday 9:30 a.m.-4:30 p.m. and Saturday 9:30 a.m.-6:00 p.m. Closed federal holidays and December 25. Useful information about public transportation, regulations on pets, etc., is available here.
Regularly scheduled programs:
Discover "the Cajun way" every Saturday 1:00-5:00 p.m. At 1:00 the weekly cooking demonstration begins; at 2:00 p.m. it's a quilting and sewing lesson; at 3:00 p.m. there's music and dancing; and at 4:00 p.m., it's time for the cooking presentation and sampling.
Rendez-vous des Cajuns every Saturday at 6:00 p.m. Enjoy an evening of live Cajun and zydeco music known locally as "the Cajun Grand Ole Opry" at the Liberty Theater next door to the center. Presented by the Prairie Acadian Cultural Center and the City of Eunice, Rendez-vous des Cajuns features live music, storytelling, a big dance floor, and family fun in a historic 1920s theater. Click here for who's playing and information on how to get tickets.
Special events and programs
For more on things to do in Eunice and for information on Cajun history and culture, check out