Saturdays at the Prairie Acadian Cultural Center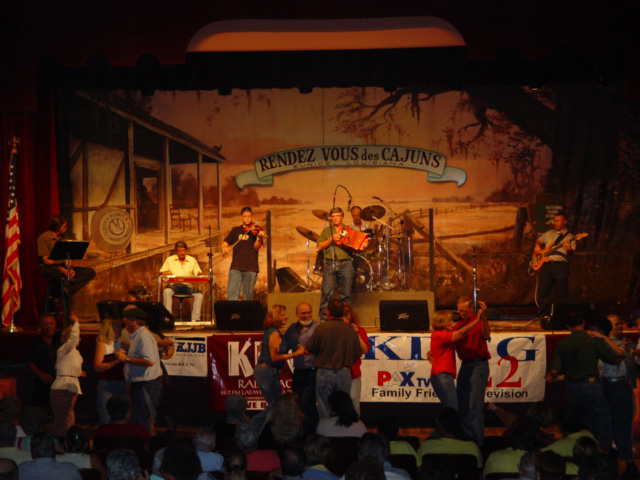 Music, dancing, food, and crafts: come pass a good time any Saturday at the Prairie Acadian Cultural Center. Every Saturday from 1:00-5:00 p.m., the center hosts folklife demonstrations that share the flavor of life on Louisiana's prairies. There's no admission charge to the center or for the demonstrations.
1:00 p.m. - Chef Jordy Carrier kicks things off with a weekly cooking demonstration where he reveals his secrets for local favorites. For some mouthwatering reading, check out his blog where he posts his recipe of the week. Carrier is also one of the Jean Lafitte Jammers; his motto is "Du bon manger, c'est la joie de vivre" (good food is the joy of life).
2:00-2:20 p.m. - Quilting and sewing lesson.
3:00 p.m. - Cajun music and dancing with center volunteers on hand to teach a dance step or two. The Jean Lafitte Jammers provide the music and are guaranteed to get everyone's toes tapping. The Jammers performed at the Liberty Theater's Rendez-vous des Cajuns in July 2013; thanks to Ginny Moore for sharing her pictures.
4:00 p.m. - Remember that cooking demonstration? It's time for Chef Jordy Carrier to present the dish of the day and share samples of his work.
At 6:00 p.m., head next door to the Liberty Theatre for an evening of live Cajun and zydeco music at Rendez-vous des Cajuns. Ticket and program information for the show is available here or at 337-457-7389.
Laissez les bon temps roulez!