Holiday Closures

All park sites closed on Christmas (December 25), and New Year's Day (January 1). Follow the link for more information about park hours and days. More »
Schedule Of Events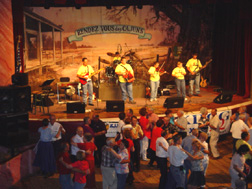 There's always something happening at Jean Lafitte---here's this month's calendar of activities, programs, and events.
To search by specific days, use the calendar below. Days and times of operations and information about holiday closings are here.
Search for Events
Events Upcoming for December


Did You Know?

The opossum is North America's only native marsupial! The female will carry young in her pouch for 2-3 months and then on her back another 1-2 months. A female will usually have 7-8 babies, and each one latches onto one of 13 teats in her pouch.