Schedule Of Events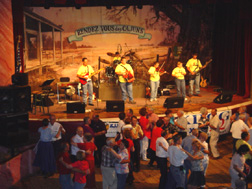 There's always something happening at Jean Lafitte---here's this month's calendar of activities, programs, and events. Note that Spring in the Swamp has been rescheduled for Saturday-Sunday, April 19-20 (previous dates were cancelled due to weather).
To search by specific days, use the calendar below. Days and times of operations and information about holiday closings are here.
Search for Events
Events Upcoming for April


Did You Know?

The cottonmouth or water moccasin can warn you of its dangerous bite in many ways. It releases a musky odor and opens its mouth wide to show you its white mouth and fangs. Show respect for snakes and all wildlife and always keep a safe distance away.