Schedule Of Events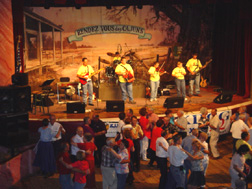 There's always something happening at Jean Lafitte---here's this month's calendar of activities, programs, and events.
To search by specific days, use the calendar below. Days and times of operations and information about holiday closings are here.
Search for Events
Events Upcoming for April


Did You Know?

Although there are over 250 species of North American crawfish, Louisiana's annual 100-million-pound, $50 million harvest consists mainly of two species. There are a lot of ways to eat crawfish: crawfish etouffee, crawfish pie, crawfish stew, boiled crawfish, crawfish beignets, crawfish bread.....