Columbus Day Closures

All park sites closed Monday, October 13, for Columbus Day. Follow the link for information about park hours and days and about access to the Barataria Preserve and Chalmette Battlefield/Chalmette National Cemetery on holidays. More »
Schedule Of Events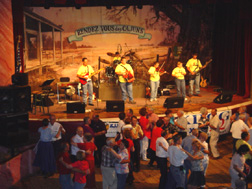 There's always something happening at Jean Lafitte---here's the September calendar of activities, programs, exhibits, and events.
To search by specific days or for future events, use the "Search for Events" function below. Be sure to click on "Show Results" to get the information you've requested.
Days and times of operations and information about holiday closings are here.
Search for Events
Events Upcoming for September
Showing 52 results

 RSS Feed


Did You Know?

Louisiana's coastline is slowly disappearing into the Gulf of Mexico. Land in coastal Louisiana is sinking about one inch every 2 ½ years.