Schedule Of Events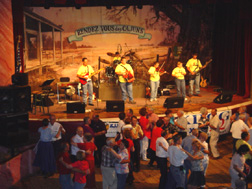 There's always something happening at Jean Lafitte---here's July's calendar of activities, programs, exhibits, and events.
To search by specific days or for future events, use the calendar below. Days and times of operations and information about holiday closings are here.
Search for Events
Events Upcoming for July
Showing 102 results

 RSS Feed


Did You Know?

Two volunteer battalions of free men of color fought in the Battle of New Orleans in 1815. These men were the first black American troops to receive pay, equipment, pensions, and bounty land grants equal to that of their white counterparts.