Labor Day Closures

All park sites closed Monday, September 1, for Labor Day. Follow the link for information about park hours and days and about access to the Barataria Preserve and Chalmette Battlefield/Chalmette National Cemetery on holidays. More »
Environmental Factors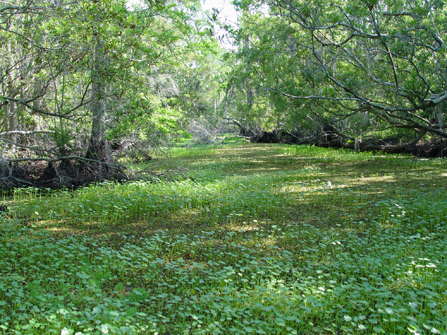 Any environment is a living thing that changes daily with the weather, the birth or death of plants and animals, and a thousand other factors. South Louisiana is no exception: rising sea levels, subsiding (sinking) land, human interactions, and new species all have an effect on the land and its inhabitants.
Learn about:


BioBlitz at Jean Lafitte

After a BioBlitz: What happens to the information discovered by the BioBlitz explorers? How will it help the park better manage natural resources? Read More

Investigators in Action

Find out what Jean Lafitte investigators are learning. Read More

Delta Dynamics

Watch animations to discover the delta and learn why Louisiana's coast is disappearing Read More
Did You Know?

Nine-banded armadillos always give birth to four identical young, the only mammal known to do so. They can also delay birth for up to two years after fertilization of the egg.