Memorial Day at Chalmette National Cemetery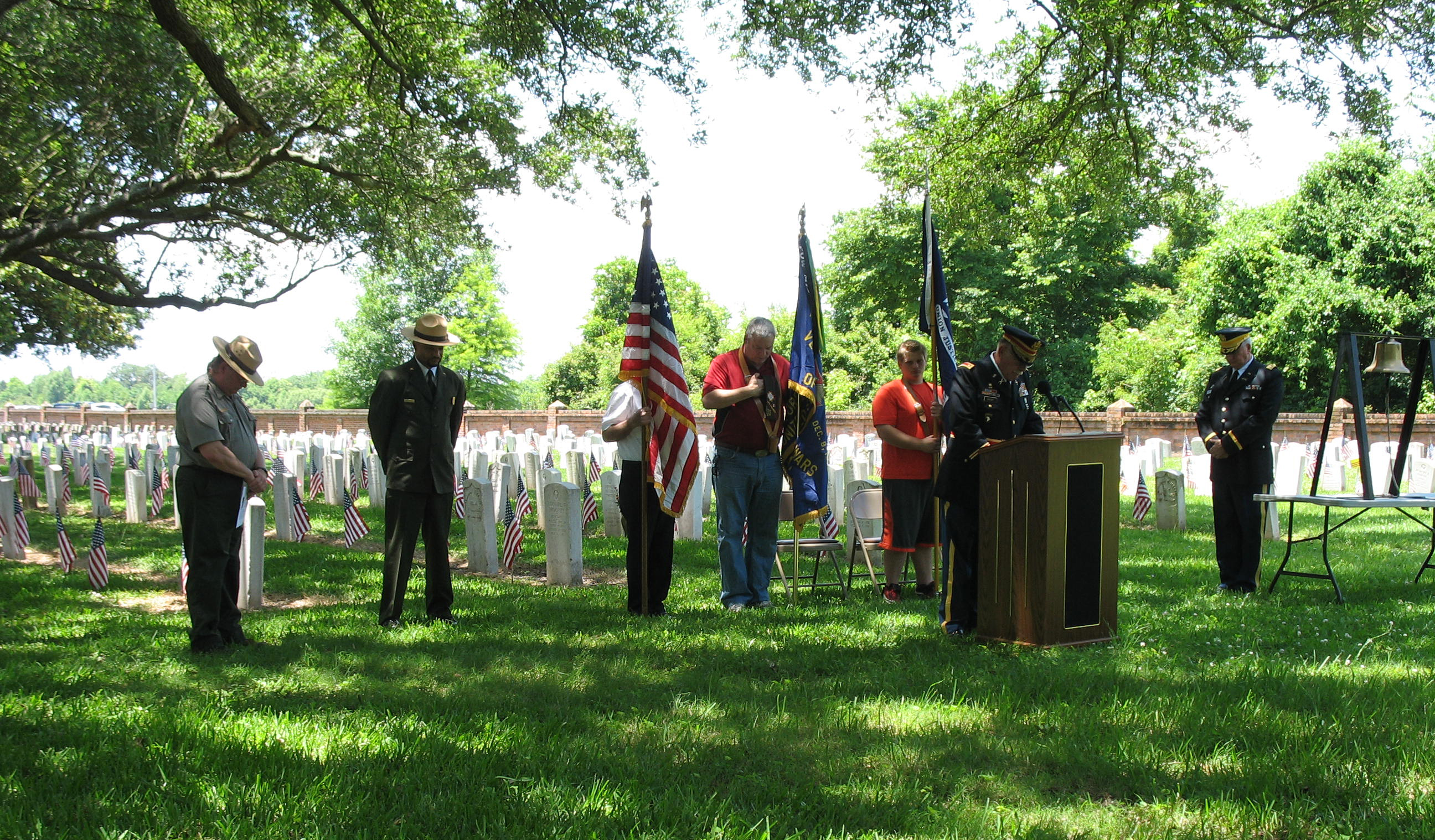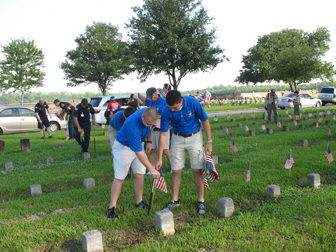 Chalmette National Cemetery holds more than 14,000 headstones marking the final resting places of American veterans and others from the Civil War to the Vietnam War. As a young visitor to the cemetery said, "These aren't just headstones. Every one of the headstones is a person, and that's why we should remember them."
Each year, the Vietnam Vietnam Veterans of VFW Post 3798 present a Memorial Day tribute to America's fallen troops at Chalmette National Cemetery on the Sunday before Memorial Day. The public is invited, and the event is free.
Each year, volunteers and park staff prepare for the tribute and for Memorial Day by putting flags at each one of Chalmette National cemetery's 14,000+ headstones. In recent years, volunteers and staff from The National WWII Museum have assisted with this project. For Memorial Day in 2015, 145 volunteers from the museum, branches of the armed services, schools, scout, and community groups, as well as individuals, worked on the flag project. Their efforts are a wonderful tribute to the men and women who gave so much for their country.
Chalmette National Cemetery is located at 8606 West St. Bernard Highway in Chalmette, just downriver from Chalmette Battlefield, site of the Battle of New Orleans in 1815 (click here for a map to the battlefield and national cemetery). The battlefield visitor center and battlefield and national cemetery entrance gates are open Tuesday-Saturday, Memorial Day, and Veterans Day 9:00 a.m.-4:00 p.m. The battlefield visitor center is closed on Sunday-Monday and on federal holidays other than Memorial Day and Veterans Day, but entrance gates to the battlefield and to the national cemetery are open 9:30 a.m.-3:30 p.m. on those days. For more information about the national cemetery or Memorial Day at Chalmette National Cemetery, call 504-281-0510 or click here.
Learn more about Memorial Day and how you can honor those who have served their country at the My Memorial Day website.