Living History Participants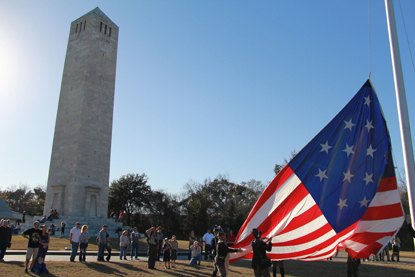 August 31 was the last day to apply to participate as a living history reenactor or as a craft demonstrator, activity leader, speaker, musician, etc., during bicentennial activities at Chalmette Battlefield. If you have questions about the application process or other living history questions, email the park.
Note that no application is needed to attend Chalmette Battlefield and National Park Service bicentennial events, either in period dress or in "non-period" clothes. We look forward to seeing you however you're dressed!
Information about reenactments at the Chalmette Living History Park and other activities planned by the living history community is at the 7th US Infantry Living History Association website. Note that a separate registration is required for those activities.
More useful information and ways to stay in touch with what's happening: