Learning About Louisiana - Wetlands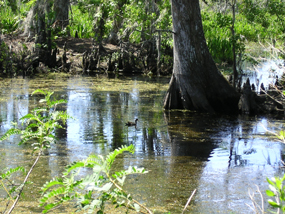 The activities and curriculum materials on this page are tailored to teaching about Louisiana's wetlands. They can be used for schools, home schools, scouts, or other groups. Some are most effective when combined with a field trip to the Barataria Preserve or other wetlands area, but most could be modified to fit the needs of your class or group.
Curriculum materials address state curriculum requirements and include components that can be used alone or as pre- and post-field trip activities. Curriculum materials may be reproduced as needed. For more ideas, go to the For Teachers page or check out the wetlands lessons plans developed by Louisiana State University pre-service teachers.