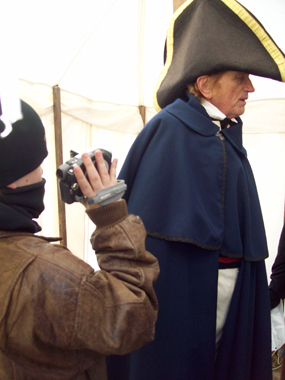 Some educators and students who visit the sites of Jean Lafitte come away with more than some new facts and the memory of a terrific trip. Look at what the park's friends and neighbors have been up to....and if their work inspires you, email the park to schedule a field trip of your own!
Students from Jefferson Parish Public Schools studied the human and natural history of the Barataria Preserve and created projects ranging from oral histories to digital notebooks to blogs. Explore their work and learn more about Louisiana's wetlands.
Jefferson Parish Public School students serve as i-reporters during the Battle of New Orleans anniversary at Chalmette Battlefield. See what they discovered when they met the troops and civilians of 1815.