Law Enforcement at Jean Lafitte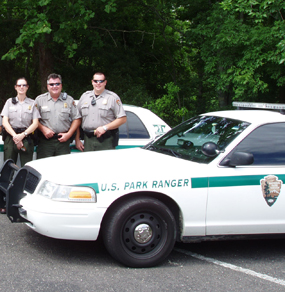 For emergencies when visiting the park, always call 911 for help.
If you're visiting the park and see
suspicious activity
lost visitors
illegal dumping
poaching
other situations that require a ranger's assistance
call 1-855-289-7412 for National Park Service Law Enforcement Response.
Did You Know?

Alligators have two eyelids! The second inner eyelid is clear and used like goggles while the alligator is under water. These amazing reptiles have been around since before the dinosaurs, and they are designed for life in the water.