Columbus Day Closures

All park sites closed Monday, October 13, for Columbus Day. Follow the link for information about park hours and days and about access to the Barataria Preserve and Chalmette Battlefield/Chalmette National Cemetery on holidays. More »
Law Enforcement at Jean Lafitte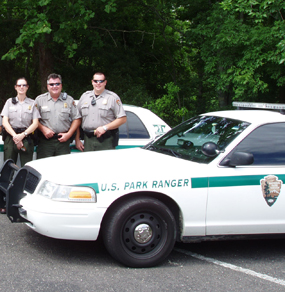 For emergencies when visiting the park, always call 911 for help.
If you're visiting the park and see
suspicious activity
lost visitors
illegal dumping
poaching
other situations that require a ranger's assistance
call 1-855-289-7412 for National Park Service Law Enforcement Response.
Did You Know?

Lubber grasshoppers are sometimes known as devil's horses in south Louisiana. They lay their eggs in the fall and prefer loose dirt, so they often lay their eggs in cemeteries. These enormous flightless grasshoppers hatch in spring and spend the summer munching their way through vegetation.