Law Enforcement at Jean Lafitte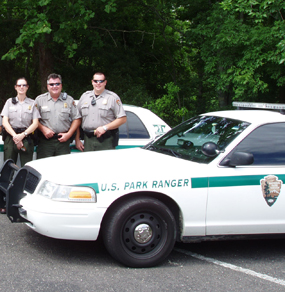 For emergencies when visiting the park, always call 911 for help.
If you're visiting the park and see
suspicious activity
lost visitors
illegal dumping
poaching
other situations that require a ranger's assistance
call 1-855-289-7412 for National Park Service Law Enforcement Response.
Did You Know?

Two volunteer battalions of free men of color fought in the Battle of New Orleans in 1815. These men were the first black American troops to receive pay, equipment, pensions, and bounty land grants equal to that of their white counterparts.