Labor Day Closures

All park sites closed Monday, September 1, for Labor Day. Follow the link for information about park hours and days and about access to the Barataria Preserve and Chalmette Battlefield/Chalmette National Cemetery on holidays. More »
Law Enforcement at Jean Lafitte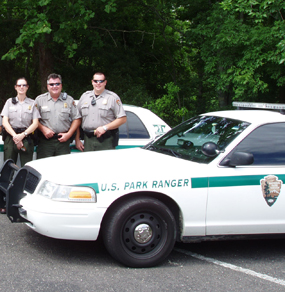 For emergencies when visiting the park, always call 911 for help.
If you're visiting the park and see
suspicious activity
lost visitors
illegal dumping
poaching
other situations that require a ranger's assistance
call 1-855-289-7412 for National Park Service Law Enforcement Response.
Did You Know?

The opossum is North America's only native marsupial! The female will carry young in her pouch for 2-3 months and then on her back another 1-2 months. A female will usually have 7-8 babies, and each one latches onto one of 13 teats in her pouch.