Veterans Day and Thanksgiving Closures

All park sites except Chalmette Battlefield/Chalmette National Cemetery closed Tuesday, November 11, for Veterans Day. All park sites closed on Thanksgiving, November 27. Follow the link for more on park hours and days. More »
Law Enforcement at Jean Lafitte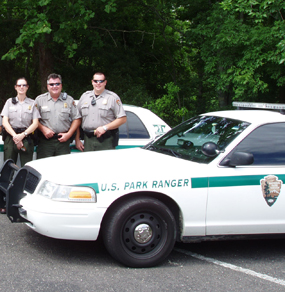 For emergencies when visiting the park, always call 911 for help.
If you're visiting the park and see
suspicious activity
lost visitors
illegal dumping
poaching
other situations that require a ranger's assistance
call 1-855-289-7412 for National Park Service Law Enforcement Response.
Did You Know?

Vultures do not have many predators. If an enemy does approach, the vulture will face its enemy and vomit. This inventive bird also has a unique way to stay cool: it urinates on its legs. The urine also helps kill any germs picked up while standing on a carcass.