Columbus Day Closures

All park sites closed Monday, October 13, for Columbus Day. Follow the link for information about park hours and days and about access to the Barataria Preserve and Chalmette Battlefield/Chalmette National Cemetery on holidays. More »
BioBlitz 2013 Scientists and Expert Naturalists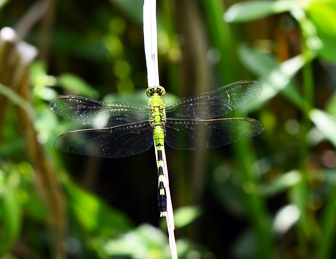 John H. Caruso, Ph.D.
Share your knowledge. Make discoveries. Inspire others. You can do all these at BioBlitz 2013! BioBlitz is a two-day adventure that takes a scientific snapshot of one place: students and other volunteers will join scientists and expert naturalists to search for, count, map, and learn about plants and animals. Each year National Geographic chooses a different National Park for a BioBlitz; follow the link to learn more.
BioBlitz 2013 is set for Friday and Saturday, May 17 and 18, at the Barataria Preserve of Jean Lafitte National Historical Park and Preserve (6588 Barataria Blvd. in Marrero near Crown Point). The park needs scientists and expert naturalists to lead inventory teams, identify specimens found, and gather environmental and habitat information. No invertebrate group has ever been formally inventoried at the preserve, so BioBlitz 2013 will cover completely new ground. The scientific objectives for the event are to characterize patterns of biodiversity across hydrologic and elevation gradients and to increase knowledge of invertebrates and their biodiversity in the preserve. Follow the link to the National Geographic BioBlitz 2013 Scientist Registration website to learn more about BioBlitz and to register. If you need more information, email the BioBlitz team.
Although Jean Lafitte's BioBlitz will concentrate on invertebrates, participants will be encouraged to inventory every living thing. Students on school field trips, scout groups, families, and anyone with an interest in science and nature will participate in inventory teams. There'll also be a free Biodiversity Festival at the preserve featuring local nature and environmental organizations and celebrating the cultures of Louisiana with food and music.
BioBlitz needs your expertise and knowledge to make this event a scientific success. The BioBlitz team is looking for scientists, expert naturalists, undergraduate- and graduate-level university students---if science and nature are your profession or your passion, there's a place on the BioBlitz team for you.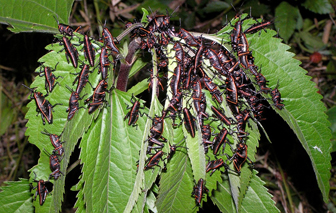 Tracey K. Werner
Help spread the word about BioBlitz: click here for an 8 1/2 by 11 inch flier that you can print, email, and share.
Did You Know?

Nine-banded armadillos always give birth to four identical young, the only mammal known to do so. They can also delay birth for up to two years after fertilization of the egg.