Battle of New Orleans University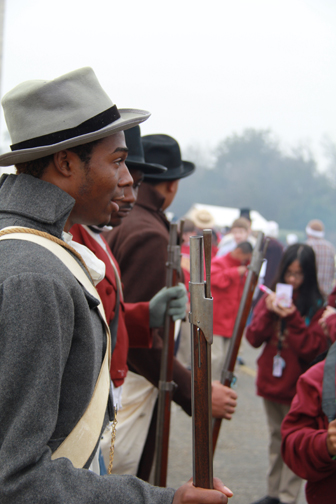 Are you ready to return to the War of 1812 era for the Battle of New Orleans bicentennial in January 2015? Do you know how to make a period dress or run a firing drill for a cannon? Do you know why the War of 1812 was fought or what New Orleans was like in 1815?
You can learn all this and more at Battle of New Orleans University programs now through December. Led by park rangers and living history reenactors, the programs will offer a variety of skills required by life in 1815 New Orleans or in-depth looks at the period's history. You may attend as many or as few workshops as you like. Workshops will be added to the schedule through fall 2014, so watch this webpage or follow the park on social media to find out what's new at Battle of New Orleans U!
"Waiting for the Enemy" - 10:00 a.m.-3:00 p.m., Saturday, November 15. At Chalmette Battlefield, 8606 West St. Bernard Hwy., Chalmette, 504-281-0510. With a British invasion of New Orleans looming, the people of the city prepare. Free.
10:00 a.m.-3:00 p.m. Talk with the ladies of the Battle of New Orleans sewing circle about how the War of 1812 is affecting their lives.
10:00 a.m.-noon Learn to make musket cartridges and artillery ammunition (did you know that the women and children of New Orleans prepared 4,000 rounds of ammunition for the American troops?)
10:00 a.m.-2:30 p.m. Join US Revenue Cutter Service reenactors for cannon firing drills