Barataria Preserve
Important information:
Never approach, harass, or feed alligators. Remember that they are wild animals and can move very quickly.
If you plan to kayak or canoe, check with the rangers at the visitor center or call them at 504-689-3690 ext. 10 for a waterways update. Vegetation grows quickly on preserve waterways and can make them difficult to canoe through, so it's a good idea to check first to find out about waterway conditions.
---
Special program: Jean Lafitte: History and Mystery - What did Lafitte smuggle into New Orleans? Why did he help the United States in the Battle of New Orleans? Discover the backstory of the only pirate to have a national park named after him. This program happens indoors at the preserve visitor center at 1:00 p.m. on Saturday, December 6. Free but space is limited so reservations required; call 504-698-3690 ext. 10.
Special program: Beginners Bird Walk - Winter birding in Louisiana means lots of migrants from the north plus fewer leaves on the trees to block the view. Learn to find and identify preserve birds by sight and by sound, then join the worldwide birding community with a lesson in how to use the park's eBird kiosk to report sightings. For beginners age 10 and up, but all skills level welcome. Saturday, December 13, 8:00-10:00 a.m. Free but space is limited; call the preserve visitor center at 504-689-3690 ext. 10 for reservations.
---
The Barataria Preserve outside Marrero offers a taste of Louisiana's wild wetlands. The preserve's 23,000 acres include bayous, swamps, marshes, forests, alligators, nutrias, and over 200 species of birds (learn more about preserve wildlife here). Boardwalk and dirt trails wind through the preserve; check out the trail map, enjoy a self-guided tour, or explore with a cell phone tour. Waterways can be explored by canoe or kayak; hikers and paddlers can check out the preserve map here. Exhibits at the preserve visitor center highlight how the Mississippi River built Louisiana's wetlands, the national importance of the area, and the relation between the land and its people. Kids can earn a badge with the Junior Ranger program. An environmental education center is used for field trips and special programs. The center's museum store has books, music, children's books, insect repellent, field guides, and more on sale. Admission to the preserve is free. Click here for directions and program listings for specific dates.
6588 Barataria Boulevard, Marrero (near Crown Point)
504-689-3690 ext. 10
Visitor center is open Wednesday-Sunday 9:30 a.m.-4:30 p.m.; closed on federal holidays and Mardi Gras (Tuesday, February 17, in 2015). Parking lots are open for access to trails daily including federal holidays 9:00 a.m.-5:00 p.m. except on Mardi Gras, when the preserve is completely closed. Useful information about public transportation, regulations on pets, etc., is available here. Specific information about the preserve is at the Barataria Preserve Frequently Asked Questions page.
Events and programs
Field trips for schools and other groups by reservation.
Girl and Boy Scout programs.
Wetlands walk 10:00 a.m. Wednesday through Sunday. Join a ranger for a guided walk through wild Louisiana swamp and marsh. Stop by the visitor center to find out which trail the day's walk will explore. Free. No walk Thursday, November 27 (Thanksgiving).
Ranger's choice talk 2:00 p.m. Wednesday through Sunday. Nature, human history, fascinating critters, emerging ecological challenges: there are a lot of stories in Louisiana's wetlands! Depending on weather and topic, 15-minute talk will either be at the visitor center or on the Visitor Center Trail; stop by the visitor center just before 2:00 for location update. Free. No talk Thursday, November 27 (Thanksgiving).
Summer camps for kids. See you in 2015!
Learn about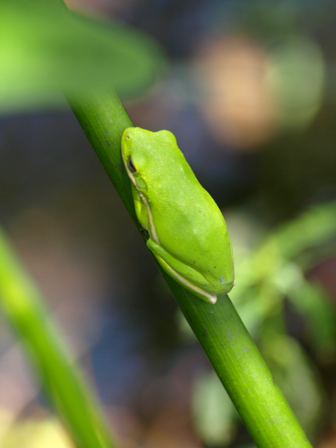 Wanda Lee Dickey
Follow the link to learn about animals and plants in south Louisiana and remember that you can report all bird and animal sightings at the preserve visitor center to help with park research and management.
You can also follow the results of BioBlitz 2013 (May 17-18), a 24-hour attempt to inventory as many of the Barataria Preserve's plants and animals as possible. Find out about what BioBlitz learned and what the park will do with the information at the BioBlitz page.