Pedestrian Access to the Gateway Arch From Downtown

Pedestrian traffic on the Chestnut, Market St. and Pine St. bridges are closed. This leaves Walnut St. as the only point of entry to the Arch grounds from the city. If you park in the Arch garage there is access from the north end of the park. See maps. More »
Photo Mural 9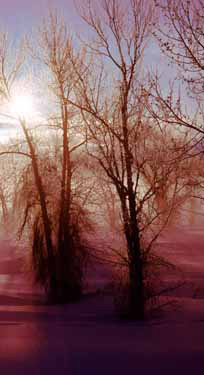 25th December Christmass Tuesday [1804]
"I was awakened before Day by a discharge of 3 platoons from the Party and the french, the men merrily Disposed, I give them all a little Taffia [rum or spirits] and permited 3 Cannon fired, at raising Our flag, Some men went out to hunt & the Others to Danceing and Continued untill 9 oClock P,M, when the frolick ended &c."
William Clark
Here "platoon" is used in its old sense of volleys, or a group of men firing in unison.
The above quote is taken directly from the Gary Moulton, University of Nebraska version of the Lewis and Clark Journals.
Did You Know?

The Gateway Arch at the Jefferson National Expansion Memorial was completed on October 28, 1965. To learn more about the construction of the Gateway Arch click here. More...