Photo Mural 7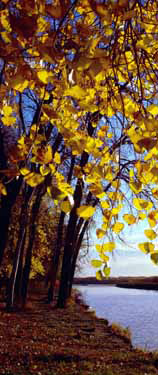 26th of October Friday 1804
" we Camped . . . a Short distanc below the 1st mandan village on the L.S. [larboard side] many men women & Children flocked down to See us- Capt Lewis walked to the Village with the Chief and interpeters, my Rheumitism increasing prevented me from going also, and we had Deturmined that both would not leave the boat at the Same time untill we Knew the Desposition of the Nativs, Some Chieef visited me & I Smoked with them- they appeared delighted with the Steel [corn] Mill which we were obliged to use, also with my black Servant, Capt Lewis returned late-"
William Clark



The above quote is taken directly from the Gary Moulton, University of Nebraska version of the Lewis and Clark Journals.

Did You Know?

Land for the Historic Old Courthouse was donated in 1816 by Judge John Baptisite Charles Lucas and St. Louis founder Rene Auguste Chouteau. More...