Pedestrian Access to the Gateway Arch From Downtown

Pedestrian traffic on the Chestnut, Market St. and Pine St. bridges are closed. This leaves Walnut St. as the only point of entry to the Arch grounds from the city. If you park in the Arch garage there is access from the north end of the park. See maps. More »
Photo Mural 5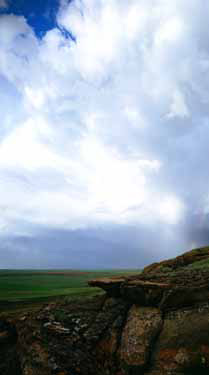 20th of September,
Thursday 1804

"I walked on Shore... Saw numbers of Buffalow & Goats, I saw a Hare & believe he run into a hole in the Side of a hill,... None of those Goats has any Beard, they are all Keenly made, and is butifull"
William Clark

The above quote is taken directly from the Gary Moulton, University of Nebraska version of the Lewis and Clark Journals.

Did You Know?

The Gateway Arch at the Jefferson National Expansion Memorial was completed on October 28, 1965. To learn more about the construction of the Gateway Arch click here. More...