I-44 Ramp at Walnut St. to Close This Weekend

The Missouri Department of Transportation will close the ramp from eastbound I-44 to Walnut this weekend. Crews will close the ramp (Exit 291B) into downtown at 9 a.m. Friday, July 25 so crews can remove the remainder of the old ramp from the Poplar St. More »
Photo Mural 5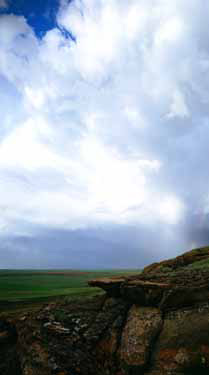 20th of September,
Thursday 1804

"I walked on Shore... Saw numbers of Buffalow & Goats, I saw a Hare & believe he run into a hole in the Side of a hill,... None of those Goats has any Beard, they are all Keenly made, and is butifull"
William Clark

The above quote is taken directly from the Gary Moulton, University of Nebraska version of the Lewis and Clark Journals.

Did You Know?
In 1846, a slave named Dred Scott sued for his freedom at the St. Louis Courthouse. His case went all the way to the Supreme Court, where the verdict set the stage for the Civil War. Today, the Old Courthouse is part of the Jefferson National Expansion Memorial. Click to learn more about Dred Scott. More...