Pedestrian Access to the Gateway Arch From Downtown

Pedestrian traffic on the Chestnut bridge will be closed as of today Monday, March 31, 2014. This will leave the Pine St. bridge as the Arch grounds point of entry to and from the city. The new Walnut St. bridge will open next Friday to foot traffic.
Photo Mural 25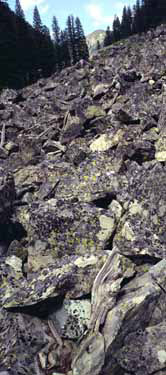 September 2nd Monday 1805
"...we...proceded on thro' thickets in which we were obliged to Cut a road, over rockey hill Sides where our horses were in pitial [perpetual or potential] danger of Slipping to Ther certain distruction & up & Down Steep hills, where Several horses fell, Some turned over, and others Sliped down Steep hill Sides, one horse Crippeled & 2 gave out."
William Clark

The above quote is taken directly from the Gary Moulton, University of Nebraska version of the Lewis and Clark Journals.
Did You Know?

On September 10, 1804 on Cedar Island, in South Dakota, William Clark discovered the fossilized remains of the ribs, backbone and teeth of a plesiosaur. Plesiosaurs were animals who lived at the same time as the dinosaurs, but swam rather than walking on land. Clark thought it was a giant fish bone! More...