Photo Mural 23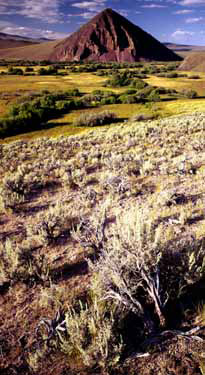 Saturday August 17th 1805.
"...Capt. Clark arrived with the Interpreter Charbono, and the Indian woman [Sacagawea], who proved to be a sister of the Chif Cameahwait. the meeting of those people was really affecting, particularly between Sah cah-gar-we-ah and an Indian woman, who had been taken prisoner at the same time with her, and who had afterwards escaped from the Minnetares and rejoined her nation. At noon the Canoes arrived, and we had the satisfaction once more to find ourselves all together, with a flattering prospect of being able to obtain as many horses shortly as would enable us to prosicute our voyage by land should that by water be deemed unadvisable."
Meriwether Lewis

The above quote is taken directly from the Gary Moulton, University of Nebraska version of the Lewis and Clark Journals.