Pedestrian Access to the Gateway Arch From Downtown

Pedestrian traffic on the Chestnut, Market St. and Pine St. bridges are closed. This leaves Walnut St. as the only point of entry to the Arch grounds from the city. If you park in the Arch garage there is access from the north end of the park. See maps. More »
Photo Mural 20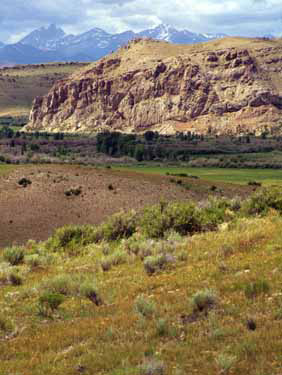 Thursday August 8th 1805.
"the Indian woman [Sacagawea] recognized the point of a high plain to our right which she informed us was not very distant from the summer retreat of her nation on a river beyond the mountains which runs to the west. this hill she says her nation calls the beaver's head from a conceived re[se]mblance of it's figure to the head of that animal.... I determined...to proceed tomorrow...untill I found the Indians;...."
Meriwether Lewis
The above quote is taken directly from the Gary Moulton, University of Nebraska version of the Lewis and Clark Journals.
Did You Know?

Land for the Historic Old Courthouse was donated in 1816 by Judge John Baptisite Charles Lucas and St. Louis founder Rene Auguste Chouteau. More...