Photo Mural 20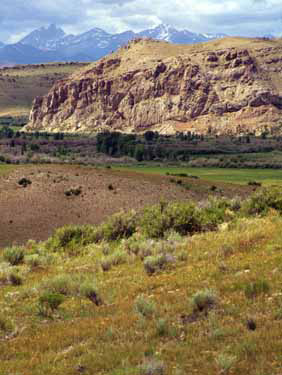 Thursday August 8th 1805.
"the Indian woman [Sacagawea] recognized the point of a high plain to our right which she informed us was not very distant from the summer retreat of her nation on a river beyond the mountains which runs to the west. this hill she says her nation calls the beaver's head from a conceived re[se]mblance of it's figure to the head of that animal.... I determined...to proceed tomorrow...untill I found the Indians;...."
Meriwether Lewis
The above quote is taken directly from the Gary Moulton, University of Nebraska version of the Lewis and Clark Journals.