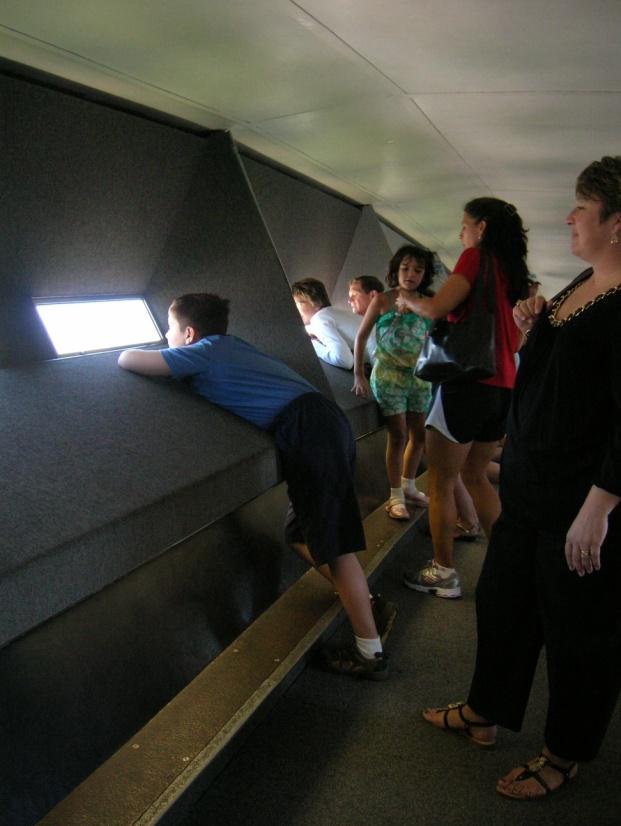 TouchPoint Autism Services
Once at the top of the Arch, you will be treated to a panoramic view of downtown St. Louis! Aaron cautions, "The first thing I noticed before seeing the amazing view is that I needed to get my footing set…I was always standing on an incline or decline." There is no level ground at the top of the Arch and for those who are hyper-alert to sensory experience, as many individuals with autism are, this can be either exhilarating or frightening.
Another consideration at the top of the Arch is that it can be very crowded. Aaron observed, "the sound of people talking echoed around and seemed to be amplified. I could take it for awhile, but it got more and more crowded…one can't leave whenever one wants because the trams only leave every 10 minutes."
For Aaron, the most difficult part of the Arch experience was waiting for the tram ride back to ground level. "The hardest part of the journey for me was standing on the stairs in a confined space waiting for the next car. Personal space was almost non-existent." Be aware that if you are visiting the Arch with an individual with autism who finds confined space and crowds difficult to handle, you should probably carefully consider how the stressors Aaron observed will impact the experience for the individual.