Christmas Eve Hours

The Gateway Arch will close at 4:00 pm on December 24th and will reopen on December 26th at 9:00am. Enjoy the holiday.
Life Size Tipi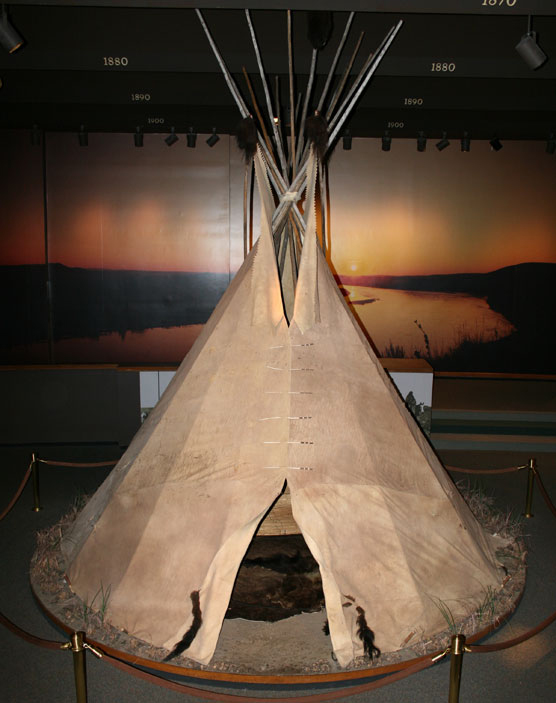 Sue Ford NPS
The authentic life size tipi in the Museum of Westward Expansion was made by Larry Belitz of Hot Springs, South Dakota. Mr. Belitz a master craftsman has constructed over 300 bison hide tipis over the years. He started working on this tipi Christmas Day of 2008 and delivered the finished tipi January 20, 2009. He then lead the National Park Service Exhibits staff in erecting the tipi in the museum.
This tipi is constructed of nine buffalo hides stretched around a frame of fifteen, 18' lodgepole pine. These pine trees are used to make the tipi poles because of their size, strength and flexibility. The buffalo tales were left on the hides both as decoration and for functionality as a way to close flaps on the tipi. The tipi lacing pins used to close the tipi above the door are made of chockcherry. This tipi is a replacement for one Mr. Belitz made for the museum over 30 years ago.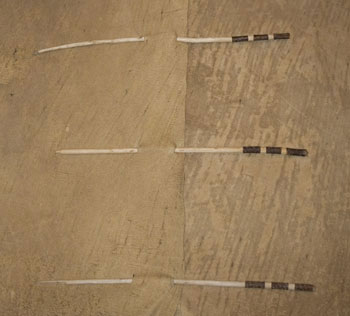 Sue Ford NPS
.
Larry Belitz explains how he made the tipi for the Museum of Westward Expansion.

Duration:

2 minutes, 49 seconds

Credit / Author:

Sue Ford

Date created:

2011-06-14
Did You Know?

Land for the Historic Old Courthouse was donated in 1816 by Judge John Baptisite Charles Lucas and St. Louis founder Rene Auguste Chouteau. More...