Sgt. Nathaniel Hale Pryor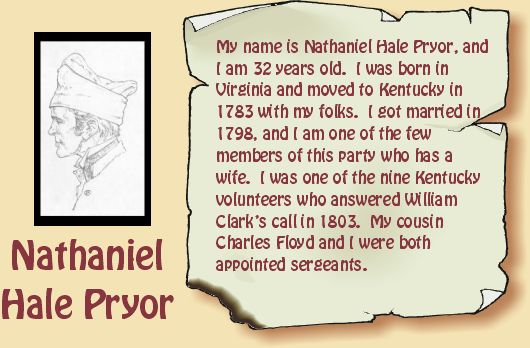 Sketch copyright by Michael Haynes.
P.S. The captains liked the job I did as a sergeant on the expedition. They called me a "man of character and ability." They helped me get a commission as an officer in the U.S. Army. In 1807 I led an expedition up the Missouri to return chief Big White to his people, the Mandans. A rival tribe, the Arikaras, attacked our party and wounded or killed several men. I resigned from the army and became an Indian trader. I fought in the War of 1812 and was a captain at the Battle of New Orleans. After the war I went west to what is now Oklahoma as an Indian trader. My first wife was dead, and I married an Osage woman. I died in 1831.