Private Thomas Proctor Howard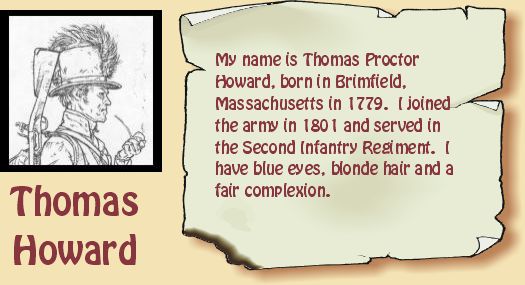 Sketch copyright by Michael Haynes.
P.S. I was the last man on the expedition to get into trouble and be court-martialed. On February 9, 1805 I climbed the wall of Fort Mandan because I got back to camp too late and the doors were locked. Because some of the Indians saw me, they knew they could get into the fort without using the door, and made security difficult. I was sentenced to 50 lashes, but the captains forgave me and didn't whip me. I died about 1818.