Privates Joseph and Reubin Field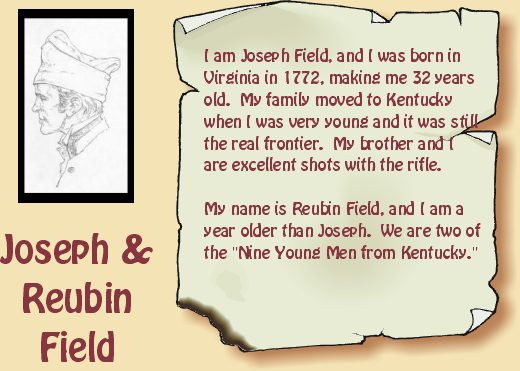 Sketch copyright by Michael Haynes.
P.S. Although there were some discipline problems with Reubin at Camp Wood, we became two of the most important members of the Corps of Discovery, particularly as hunters. Meriwether Lewis most often chose the two of us and George Drouillard for any tough missions. We four were the only members of the Corps on Captain Lewis' reconnaissance of the Marias River in 1806. We had the fight with the Blackfeet war party that tried to take our rifles and horses. We killed two of them. My brother Reubin died less than a year after the expedition. I settled in Kentucky, married, and died by early 1823.