Caution - Parking Lot at Jewel Cave is under construction

The parking lot project is on schedule for completion this fall. There is limited RV parking. The stairs and wheelchair ramp to the visitor center are also under construction. Signage along a service road will help guide visitors to the visitor center. More »
Discovery Tour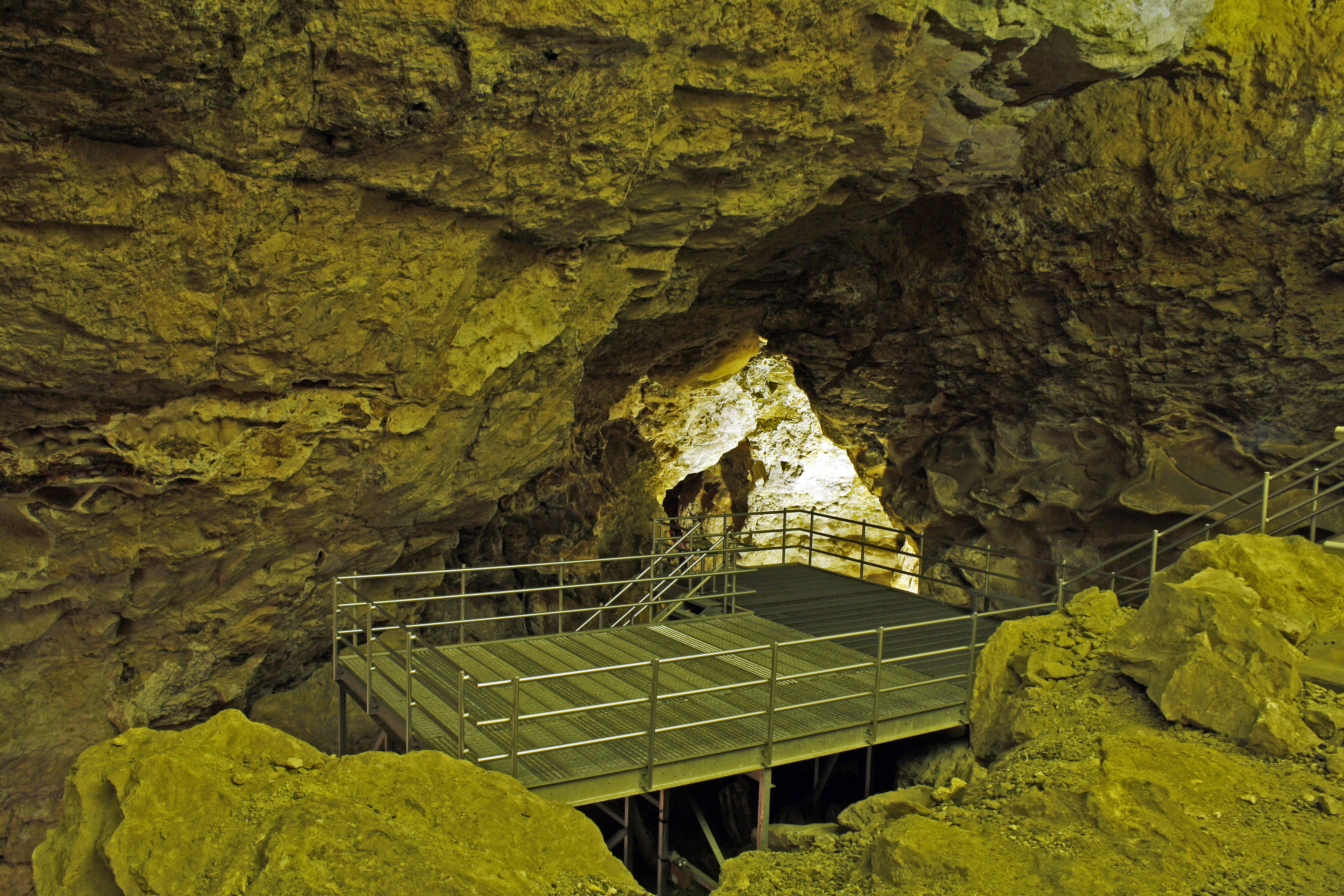 NPS Photo - Eric Dodd
The Discovery Tour is an excellent short visit to Jewel Cave.
This 20-minute ranger talk is a brief introduction to Jewel Cave's natural and cultural histories. Participants view one large room of the cave. This easy cave visit enters and exits the cave by elevator in the Visitor Center, and involves walking up and down 15 stair steps. The Discovery Tour is wheelchair accessible for people who have trouble negotiating stairs, and the tour is limited to 20 participants.
During the Discovery Tour, you see two types of calcite crystals commonly named nailhead spar and dogtooth spar, which are the "jewels" of Jewel Cave. You also see manganese and paleofill, which are not cave formations, but are important to the geology of Jewel Cave. Visitors will learn the theory on how Jewel Cave formed as well as how the cave was discovered in 1900.


Did You Know?

When Jewel Cave was established as a National Monument in 1908, it was thought to be a small but pretty cave. It wasn't until 1959 that explorers began to realize that Jewel Cave may be one of the longest caves in the world.